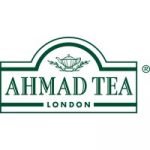 Ethnic and Specialty Regional Sales Manager
Ahmad Tea is a global leader in specialty teas and gifts, distributing to tea lovers in over 80 countries. The secret to the brand's amazing growth is simple: Ahmad Tea is committed to maintaining the highest standards for tea products, commercial practices, and social responsibilities.
Ahmad Tea USA has entered an exciting time of expansion and growth since becoming the leading brand within international and specialty markets. The brand can also be found in many top regional mainstream supermarkets around the nation through successful partnerships with leading distributors.
Due to the growing international/ethnic market, Ahmad Tea is seeking an individual WITH EXPERIENCE IN ETHNIC (Middle Eastern, Eastern European) and SPECIALTY MARKETS to help continue our growth by leveraging our strong distribution and partnerships.Primary Ethnic markets are the following but not limited to: Persian, Arab, Russian, Eastern European, Turkish, Indian, Pakistani, as well as Asian.
The Ethnic Regional Sales Manager will work closely with the Head of Sales and our distributors to ensure that Ahmad Tea is the leading brand in their accounts, through strong and active communication with our partners (both distributors and store accounts) and relevant customer marketing and distributor programs. The role will be responsible for growing the sales volume within major accounts and adding new accounts that are relevant and competitive. This candidate should have a strategic mindset and enthusiasm to understand the ethnic market idiosyncrasies, the distributors who supply them and the various trade marketing activities required to be successful in the market. Finally, this person should educate themselves on all aspects of the brand and the tea products to be the face of the brand to store managers, buyers, and staff. The role will require the person to frequently visit accounts to develop plans for improving sales and contributing to marketing initiatives that succeed in this market.
We are seeking a Regional Sales Managers for the Midwest region. Candidates must live in Michigan, Illinois or Ohio, with preference given to Michigan candidates.
Candidate MUST have experience in the ethnic/international market, preferably within food/beverage industry. Candidates without sales experience in the ethnic market will not be considered. Candidates without such experience will not be considered.
If you have experience in the ethnic/international market within the food/beverage industry, reside in the Midwest area, and are looking to join a tight-knit team of passionate CPG professionals, we would love to hear from you!
Key Responsibilities
·Sell through and manage an account base of distributors, key, and individual accounts, building net sales and volume through our network of distributors
·Develop and maintain business relationships, including in-person visits, with current and prospective customers in key markets throughout the US
·Set and meet specific sales goals for existing accounts, prospects, and territory.
·Help increase sales by promoting products and sales aids through offering product information and new ideas to distributors to meet their needs
·Become familiar with the competitive landscape in both product and pricing as well as marketing initiatives.
·Expand our product selection in our Ethnic and Specialty accounts, including our mainstream products and our gift items.
·Contribute marketing ideas to support sales
·Demonstrate responsiveness, ownership, accuracy, and integrity in all transactions ensuring one-contact resolution and "customized" service, i.e being the point person for information on all the accounts and being up to date on the latest developments, challenges and needs
·Deliver training to customers and to educate them on our products (customers = distributors and retail owners)
·Develop creative account specific strategies along with rest of the team to drive results
·Attend and exhibit at industry and distributor trade shows
Qualifications
· 3-5 years experience in sales and account management within an ethnic or specialty market
· Experience working with brokers and distributors and have a good understanding of each role within the sales process
· Excellent planning and organization skills, ability to handle multiple tasks and work in a fast-paced, time-sensitive environment
· Knowledge of retail business in the food and beverage industry
· Has entrepreneurial mindset; comfortable balancing strategic picture with tactical need to nimbly execute
· Good negotiation skills with customer-oriented attitude.
Personal Characteristics
· Exceptional results orientation; high degree of personal initiative and comfortable in an entrepreneurial environment with high rate of change
· Strong verbal and written skills to communicate effectively with multiple stakeholders
· Highly organized, detail-oriented, fast paced
· Strong initiative to learn and take lead on projects and activities
· Enjoys managing and executing multiple ongoing projects
What you can expect by joining us
· Opportunity to grow your Sales career and influence a leading global brand
· Work with a tight-knit team with a strong entrepreneurial spirit
· Enjoy a high-accountability role where you will be able to innovate and make an impact
To apply for this job please visit LinkedIn.