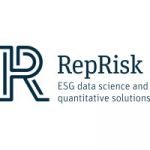 ESG Research Analyst – Polish and another RepRisk language such as Spanish or Russian
About You
Are you looking to combine your strong analytical mind, multilingual skills, and professional attitude with a meaningful job in the growing ESG market? Did you wonder what it would be like to work at a company where your contribution has a real, measurable impact? Do you undertake your work with a high attention to detail? Are you a good team player, receptive to feedback, and open to interacting with a diverse group of people? Are you ready to go out of your comfort zone and accept new challenges?
If your answers are YES and you would love to contribute to our mission of providing more transparency to corporate behavior– then this is the perfect role for you!
Your Responsibilities
As an ESG Research Analyst, you will play a crucial role in supporting RepRisk's growth and global reach by analyzing and entering risk incidents from NGOs, the internet, print and other media into the RepRisk ESG Risk Platform. RepRisk facilitates the identification and assessment of environmental, social and corporate governance issues which may present financial, reputational and ethical risks. It is used by investment professionals, financial institutions, supply chain managers, multinational corporations and compliance managers. The RepRisk ESG Risk Platform plays an integral role in increasing transparency and ensuring compliance with internal and international standards, thereby helping reduce risk exposure.
Identifying and assessing risk incidents related to environmental, social and corporate governance issues
Entering newly criticized companies, projects, etc. into the RepRisk® database
Summarizing and evaluating the incident according to our proprietary methodology
You Offer
Excellent English writing skills, including strong analysis and editorial skills.
The equivalent to a native level of Polish and have a very high level of reading proficiency in another RepRisk Language (see full list of RepRisk's 23 languages here: https://www.reprisk.com/approach#languages)
A minimum of a Bachelor's degree. A background in journalism, international relations, environmental, social, or media sciences is a plus
A strong interest in environmental, social, and/or corporate governance issues.
About Us
RepRisk is a rapidly growing global company and a pioneer in the ESG data science field. Our goal is to make the world a better place by creating transparency in the business world – we are driving positive change via the power of data. We combine AI and machine learning with human intelligence to analyze public information and identify environmental, social, and governance (ESG) risks. We serve as a reality check for how companies conduct their business around the world – do they walk their talk when it comes to human rights, labour standards, corruption, and environmental issues?
We Offer
Flexible working hours and arrangements
An entrepreneurial, international, and dynamic work environment
A shared mission to drive accountability and responsible behaviour of companies, thus creating positive change
A company that embraces diversity, because life would be boring if we were all the same!
Please note that we will only consider candidates with a valid work permit
Please note that selected candidates will have to pass a comprehension language test