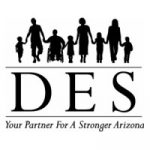 Entry- Level Bilingual Interpreters-Great Benefits-Hiring Immediately!
This job was posted by https://www.azjobconnection.gov : For more information, please see: https://www.azjobconnection.gov/jobs/5867026

*Entry-Level Bilingual Interpreter*

(NOT A REMOTE POSITION)

Join CyraCom in our mission to become a voice for people who need help communicating. Our phone interpreters bridge language barriers between people who need it most, such as between doctors and patients or other essential service agents and customers.

These Are The Languages We Are Currently Hiring For

Albanian \| Amharic \| Arabic \| Armenian \| Bengali \| Brazilian Portuguese \| Burmese \| Cambodian \| Cantonese \| Cape Verdean \| Dari \| Farsi/Dari(must speak both) \| French \| Gujarati \| Haitian Creole \| Hindi \| Hmong \| Japanese \| Karen \| Kinyarwanda \| Korean \| Lao\| Mandarin \| Nepali \| Pashto \| Polish \| Punjabi \| Romanian \| Russian \| Somali \| Swahili \| Spanish \| Tagalog \| Thai \| Turkish \| Ukrainian \| Urdu \| Vietnamese

Spanish, Mandarin, Cantonese, Korean, Russian, Ukrainian are high priority and we provide hiring bonuses depending on the language. This will be discussed during the screening.

*What Youll Be Doing*

As a bilingual interpreter, you will use your working languages and interpersonal skills to provide accurate meaning-for-meaning interpretation between our English-speaking clients and their limited-English-speaking patients or customers. Our employees interpret for several industries, such as healthcare, finance, insurance, 9-1-1, and business, so every call often feels like a new and different experience.

*Why CyraCom*

CyraCom will provide you with the comprehensive training and ongoing support you need to become a professional interpreter. Youll also be joining the leading provider of language interpretation services in a fast-growing and exciting industry, with room to grow into a career.

Answer the call. Become an interpreter.