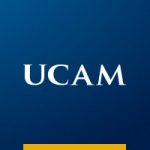 Enrollment advisor and Marketing coordinator for the Russian market (interim)
OVERALL PURPOSE OF THE JOB:
To achieve the international recruitment targets set for all programs of UCAM in the assigned specific region.
The post holder will play an important role in the Student Recruitment & Marketing team with
responsibility for the smooth running of the marketing, recruitment, admissions, registration process and induction activities. The person working in this team will need to be flexible and adaptable in order to effectively support the students from an Enquiry status to an applicant and then to being a student of UCAM and to reinforce alumni relations and provide support in the region.
The post holder will report to the Regional Enrolment & Marketing Manager, to develop and implement the marketing plans for all the programs promoted in the region via various channels including online campaigns, institutional relations, conducting and hosting events and recruitment activities.
MAIN DUTIES OF THE POST:
- Handle and follow up the enquirers generated from the various marketing activities and generate a good pipeline of applications, provides counseling to enquiries from walk-ins, emails and/or phone calls and during outreach and recruitment activities and follow up until conversion.
- To recruit suitably qualified students from Eastern Europe and Central Asia region to annually agreed targets.
- Assist in implementing and evaluating marketing campaigns in line with the business plan & central marketing plan for all programs being offered by UCAM.
- Represents UCAM during open days, information sessions, fairs, exhibitions, events and counsel prospective students in different on and off campus settings.
DESIRABLE KNOWLEDGE, SKILL AND EXPERIENCE:
-Experience of working sensitively with people from different cultural backgrounds.
-English: C1 o native.
-RUSSIAN: C1 o native.
-Minimum 2 years' experience in admissions, customer service and familiarity with international Markets.
THE CONDITIONS:
-Work location: Murcia
-Weekly working hours: 37,5 h
-Schedule: 9:00 - 14:00 & 15:30 - 18:00
-Annual gross salary: 16.000,00 - 18.000,00€
-Type of contract: interim contract
To apply for this job please visit LinkedIn.