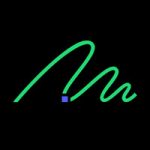 English Teacher (Gn)
Are you passionate about aerospace technology? Do you like working in a multicultural and creative environment? Then Destinus is the right place for you!We are an aerospace technology company with the vision of a world where distance does not exist. We are designing and building a fleet of near-space hypersonic vehicles and the associated infrastructures to support the world's fastest transportation network. Our hypersonic aircraft define a new class of fastTasksWe are looking for a part time english teacher to join our company at Destinus. This person should:
Deliver English language lessons to employees
Create and implement engaging lesson plans
Assess and evaluate students' progress
Provide feedback and support to improve language skills
Promote a positive and inclusive learning environment
Requirements
Bachelor's degree in English, Education, or related field
Teaching certification or relevant teaching experience
Fluency in English (both written and spoken), Ukrainian and Russian
Experience in teaching English as a second language
Strong communication and interpersonal skills
Benefits
Lineal organization and flexible working hours
Company events and free lunch with the team once a week
Competitive salary
Health benefits
Diversity: We value diversity in our company and our teams. We do not discriminate based on age, race, religion, colour, country of origin, gender, sexual orientation, or disability status.
Join Destinus and be part of our mission to revolutionize transportation. We are hiring an English Teacher to support our international team. Apply now!
To apply for this job please visit join.com.