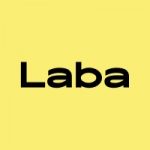 English Spanish Translator
Laba is an international online business school offering live courses in a variety of topics to working professionals. Our courses are taught by "big name" industry leaders from companies like Google, Microsoft, Netflix, and Nike. We are one of the largest business schools in Eastern Europe. We also have offices in Turkey, Canada and USA and are currently expanding to Western Europe.
Our path:
Since 2015 we have launched more than 395 courses and have trained 90,000 students
In 2019 we created Skvot School of Creative Skills and our first online school |elvtr| in the USA
In 2020 the robot_dreams IT school and the Laba Hungary projects were launched
In 2021 Laba Poland, Laba Turkey and Skillab Romania were opened
In 2022 we launched Laba Czech and also opened offices in Romania, Turkey and Los Angeles
Currently we are opening an office in Spain and looking for an Translator to become our team member. He/she is expected to translate documents, presentations, landing pages and other material from one language to another.
Requirements
What you will do:
Translate technical documentation for our website in Spain.
Translate basic content (website articles, materials for our courses, posts in social networks etc.)
Translate landing pages and promotional materials with advertisements of our courses.
Translate name-tests in order to choose "the one" that would be an ideal match with our audience.
Complete tasks in a timely and accurate manner.
Our ideal candidate:
Level of Spanish and English - Upper Intermediate/Advanced/Proficient.
Literate written and verbal Spanish and English languages.
Willingness to be one of the first members in our Spanish team:)
What will be an advantage:
Work experience in copywriting, sales, communications in Spanish language.
Knowledge of Ukrainian/Russian languages.
What we offer:
Full-time (8 hours) but flexible.
Opportunity to expand your knowledge. All of our courses are free for you, and we're also happy to compensate for additional professional training.
100% remote. Work from home, work from a local coffee shop, or even from a park bench somewhere in Barcelona.
50% coverage for sports club subscription and English language courses.
We will cover 50% expenses for your new notebook at your 1st year anniversary in Laba.
If this sounds like your next dream job then what are you waiting for? Apply today!