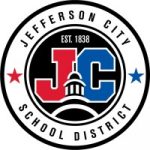 English Language Learner Tutor
POSITION TITLE:
English Language Learner Tutor (ELL)
REPORTS TO:
Building Principal and/or Supervisor
Position Responsibilities
ESOL students are assigned supplemental ESOL tutors, under the direction of ESOL certificated teachers who work with the regular classroom teachers to supplement the content-based delivery method in developing students' language proficiency. Supplemental instruction will be provided by ESOL tutors. Tutors will collaborate with classroom teachers and ESOL teachers to determine each student's needs.
Qualifications
ESOL tutors are required to have a minimum of 60 hours of college credit. They must be fluent in listening, speaking, reading, and writing English. Speaking and listening fluency is assessed in the interview, as well as on an ongoing basis through staff and student interactions. Fluency in reading and writing are assessed through a written performance task at the time of hire.
Position Responsibilities
Serve as a resource to classroom teachers to help ELL students achieve academically in the classroom.
Use language teaching strategies to increase English proficiency for students who speak a language other than English at home.
Advocate for the needs of the ELL students.
Assist with evaluating the language needs of students whose families speak a language other than English at home
Assist with administering a language screener to students for whom a language barrier may be impeding their academic success.
Participate in ongoing professional development including ELL staff meetings.
Assist with administering the ACCESS for ELLs assessment.
Communicate language needs and progress of students with classroom teachers, administrators and families.
Familiarize yourself with the current ELL plan including programming guide and required forms.
All other duties as assigned