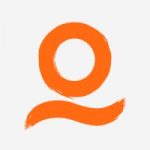 English into German Translators with High Visibility Marketing Content
MAIN PURPOSE OF THE JOB
We are currently looking for a proficient-level fluency German
(Germany) translator
for a project that will include high-visibility marketing content in the area of retail, for a global client.
MAIN DUTIES
Produces world-class volume translation of US English copy into target language across multiple communication platforms including web, video, and in-store for customers and the client store employees. Customer and employee-facing materials are by nature creative and journalist in style
Produces volume translation that is accurate and consistent with the brand guidelines. Is able to deliver consistent, high quality across a broad range of content areas including technology, consumer hardware/software, and consumer experiences
Maintains a consistent tone of voice, with the ability to localize a message that is relevant to the local market.
Leverages established localization workflow and translation tools
Works as a virtual team within a dedicated writing network consisting of multiple translators, Reviewers, and Retail Content Validators
Takes direction from the Lead Linguist on all matters related to the client's tone of voice, terminology, and glossaries
Embraces frequent/intensive communication with and direction from team members such as the Project Manager, Lead Linguist, and Retail Content Validators
Works collaboratively with a network of translators within an international, team setting
Attends monthly linguistic calls with Retail Content Validator to discuss current projects, escalations, and linguistic performance plans based on the LQM program
Actively familiarize themselves with client products and services using the client's site
Delivers projects and responds to emails/inquiries in a timely manner
Required Skills
Experienced in localization of consumer communications for global, high-end, luxury, and Retail brands.
At least 5 years of experience required as a translator specialized in translation of mass media or at a localization agency, advertising/PR agency, production company, corporate marketing communications department, publishing company, or in a similar corporate environment
3 + years of experience with CAT tools (browser & Desktop versions such as WorkBench, Trados, Transit, and Wordfast). WorldServer is preferred
Must be a proficient speaker of the target language and have lived in that country within the last 2 years
Experience with LQM programs, and familiarity with scorecard metrics to track translation accuracy, tone of voice, and terminology alignment
Is comfortable taking direction from Lead Linguists on development/performance initiatives
Has knowledge/experience in working with translation memories/tools, and leveraging style guides, glossaries, and DNT lists
Must have excellent written and spoken English to truly understand the meaning and translate as if it were originally written in target language. Has a degree level qualification with English as a second language, in degree in Applied Linguistics or similar qualification such as TOEFL, Cambridge
Additional Job Description
Tool
: Trados Studio
Volumes:
weekly hand-offs with an estimated word count between 2000-5000 words per week
Please allow us to match you with this exciting opportunity and send us your updated CV in English.
We are looking forward to receiving your application!