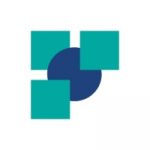 English into German Patent Translators
English into German Patent Translators
RWS is seeking freelance translators to build a long-term working relationship and join us in ongoing patent translation projects for the world's leading technology brands. We are recruiting linguists with a strong technical background in the fields of mechanical and electronical engineering to work on content related to Patents and Intellectual Property.
If you have several years' experience in patent translations, with a commitment to deliver the highest quality and maintain excellent communication with our team of Project Managers, this opportunity is tailored to you.
🔹 Job Type: Freelance Collaboration
🔹 Requirements:
• Native-level proficiency in English and German
• University degree in an engineering discipline and/or a degree in translation
• Minimum of 5 years' experience in patent translations
• Ability to work with CAT tools (ideally Trados Studio) is an advantage
🔹 Our offer:
• Ongoing feedback on your work to maintain the highest quality
• Working with the world's number one intellectual property services company
🔹 About RWS:
RWS Holdings plc is the world's leading provider of technology-enabled language, content management and intellectual property services. We help our customers to connect with and bring new ideas to people globally by communicating business critical content at scale and enabling the protection and realization of their innovations.
Our vision is to help organizations interact effectively with people anywhere in the world by solving their language, content and market access challenges through our collective global intelligence, deep expertise and smart technology.
Customers include 90 of the globe's top 100 brands, the top 10 pharmaceutical companies and 18 of the top 20 patent filers worldwide. Our client base spans Europe, Asia Pacific, and North and South America across the technology, pharmaceutical, medical, legal, chemical, automotive, government and telecommunications sectors, which we serve from offices across five continents.
Founded in 1958, RWS is headquartered in the UK and publicly listed on AIM, the London Stock Exchange regulated market (RWS.L).
For further information, please visit: www.rws.com
RWS embraces diversity and promotes equal opportunity, we are an Equal Opportunity Employer and prohibit discrimination and harassment of any kind. RWS is committed to the principle of equal employment opportunity for all employees and to providing employees with a work environment free of discrimination and harassment. All employment decisions at RWS are based on business needs, job requirements and individual qualifications, without regard to race, religion, nationality, ethnicity, sex, age, disability or sexual orientation. RWS will not tolerate discrimination based on any of these characteristics.
Every RWS story starts with an application and our aim is to ensure every applicant has a world-class experience at every step. We are an equal opportunity employer where we promote diversity and inclusion and our assessment process is designed for you to showcase your experience, skills and fit to our values. When you apply for a role at RWS, anywhere in the world, we want you to have the opportunity to understand who we are, what we do for our clients and to meet with people who will inspire you and answer your questions. At no stage will RWS ask an applicant to pay for any aspect of your assessment, on-boarding or training.
Please apply to the opportunity with your CV in English language.
After CV review and pre-selection, candidates will be asked to complete a translation test and due to the high volume of applications we receive, we will only be able to reply to the shortlisted candidates.
Thank you very much for your interest. I am looking forward to receiving your application.
For any questions related to recruitment, please do not hesitate to contact
Maru Ballesteros (mballesteros@rws.com)
To apply for this job please visit LinkedIn.