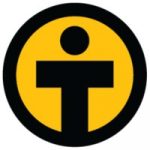 Employment Specialist- Ukrainian focus
Position Title: Employment Specialist - Ukrainian focus
Reports To: Employment Supervisor
Department: Programs, Lancaster Office
Job Location: Lancaster, PA
Grade Level: 4
Compensation: $41,650
FLSA & Union Status: Non-Exempt, Non-Bargaining
Language Requirement Ukrainian or Russian Speakers
Please attached a cover letter to be considered for this position.
Primary Purpose
The Employment Specialist is responsible for providing employment assessment, job counseling, job placement, employment-related translation and interpretation services, and case management to eligible clients in the Employment Program of CWS/Lancaster, with a focus on Ukrainian clients. With the goal of self-sufficiency for each individual or family, the Employment Specialist works closely with clients, case managers, and employers to remove barriers to employment and secure successful job placements. CWS does not discriminate based on race, color, national origin, sex, sexual orientation, religion, age, disability or veteran status in employment or in the provision of services.
Essential Duties
Conducts outreach to identify and locate eligible clients through contacts with other CWS (in-house) programs, the Department of Public Assistance, mutual assistance associations, ethnic churches, mosques, temples, and other social service agencies for enrollment in Refugee Social Service (RSS), and Matching Grant (MG) of CWS/Lancaster.
Determines clients' eligibility for the program and identifies specific needs and qualifications, including English language ability, transferable job skills, personal objectives, and barriers to employment through intake and assessment process. Teaches employment readiness sessions in a small group or one on one to prepare the clients for the workforce. Works with client to prepare job resume based on intake and assessment.
Provides individualized job placement services to program participants. Develops plan of action and counsels' clients in areas such as job interview skills, expected behavior on the job, and proper hygiene.
Works with clients to remove any barriers to employment and realize the goal of family self-sufficiency.
Identifies job opportunities suitable for clients as recommended by the Employment Supervisor, assists in filling out applications, sets up interviews with potential employers, accompanies clients to interviews and provides transportation, follows up with employers until decisions are made. Negotiates job advancements when warranted.
Provides employment-related translation and interpretation for clients with limited English proficiency.
Records clients' progress in case file, including compliance, job offers, all placements, job retention, public assistance usage, follow-up on placements, and possibilities of upgrades. Completes all required reports.
Assists clients with identifying training and apprenticeship programs related to their career goals and makes referrals.
Identifies other support services that may assist clients in becoming self-sufficient, such as classes for English as a Second Language, transportation, immigration services, and childcare, and makes appropriate referrals.
Common Duties
Advocates on behalf of refugees, and refugee-serving voluntary agencies
Keep informed about refugee and immigrant issues, and available services to clients, using current information to better identify and serve refugee clients.
Represent the program at meetings and speaking engagements relevant to the responsibilities of the position.
Performs all duties in a culturally and linguistically appropriate manner.
Undertakes other duties as assigned.
Works varied hours.
Qualifications
Education: bachelor's degree or two years of college with two years' work experience in refugee resettlement.
Experience: Previous work experience and interest in refugee resettlement or other direct social services. Ability to provide culturally sensitive counseling and case management is required.
Other Skills
Fluency in English is required, with superior written and verbal communication skills.
Knowledge of Russian and Ukrainian is highly preferred.
T he successful candidate must be computer literate, with proficiency in MS Office (Excel, and Word) and Internet applications.
Have a vehicle for transportation and a valid driver's license with a clean driving history is required.
Special Requirements
CWS' U.S. COVID-19 Vaccination Policy requires all new staff to provide proof of COVID-19 vaccination as soon as reasonable, no longer than 60 days of employment. Any employee who is pregnant, who is nursing, who has a disability, or who has a medical condition that prevents them from safe vaccination, or who rejects vaccination because of sincerely held religious beliefs, may contact the CWS Benefits Administrator to request reasonable accommodation as defined by the Equal Employment Opportunity Commission (EEOC)
Must have access to reliable transportation and a valid driver's license with insurable record. Must be able to keep a clean driving record.
This is an in-person position, with possibility of hybrid schedule
CWS Offers a Competitive Benefits Package That Includes
403 (b) Retirement Plan (Company paying 5% after 12 months)
Medical, Dental, and Vision Insurance
Generous Paid Time Off (15 Paid days off plus 14 Holidays)
Paid Sick Days (12 per year accrued monthly)
Life Insurance and AD&D
Long Term and Short-Term Disability
Employee Assistance Program (EAP)
Health Savings Account
Flexible Spending Accounts
Commuter Benefits
CWS is an Equal Opportunity / Affirmative Action employer.
All qualified applicants will receive consideration for employment without regard to race, color, religion, sex, national origin, gender identity, genetic information, disability or protected veteran status.