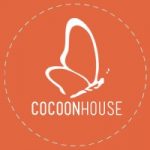 Employment Specialist
Description
Cocoon House's Sno-Co Connect program assists youth and young adults ages 14-24 program serves many youths with multiple barriers to success in the labor force, youth who are low income and need additional assistance to enter or complete an educational program and to secure and retain employment. The
Employment Specialist
will work one-on-one with participants throughout their enrollment process, helping to identify and connect youth to employment, education, and training opportunities that will pathways that lead to self-sufficiency.
Our Employment Specialist....
Will maintain a caseload as determined by the Director, ensuring services are provided to qualifying applicants and all programmatic requirements are met and documented through timely, detailed case notes
Engage in extensive mobile outreach and case management throughout Snohomish County to find and engage eligible youth.
Utilize motivational interviewing, Positive Youth Development, and Trauma Informed best practices to engage and motivate youth and young adults.
Provide tailored employment services to participants including employment counseling, employment preparation and training such as, resume and interview skills, and support in placement in training programs or jobs.
Assist youth in Identifying employment and/or training goals, develop and monitor service plans, and develop recommendations for continuous engagement.
Provide comprehensive employability assessment for all Employment & Training (E&T) referrals and collaborate with partners to ensure the handoff is successful.
Maintains complete, accurate and timely case notes in ETO database and other needed paperwork.
Maintain ongoing coordination and communication with Family Support Coaches and partners regarding delivery of each participates employment, training, and education services.
Monitor participant goals and objectives, and revise as appropriate.
Ensure all monthly and annual goals are on track for completion, notifying the Program Manager of any potential issues in meeting these measurable outcomes. Maintain program tracking system files.
Support Program Manager in grant management including tracking and reporting Prepare related documents and reports.
Participate in program development.
Refer and collaborate with area Education, Employment & Training agencies.
Build relationships and maintain positive relationships internally and externally to meet the needs of our participants.
Benefits
Medical, Dental, and Vision health options with employer contribution
403(b) retirement plan
21 days of PTO accrued in first year
10 agency-recognized holidays
Paid training & testing: CPR/first aid, food handler's permit, blood borne pathogens, abuse awareness, TB testing, and additional in-depth practical training
Pay:
$22-$24
Cocoon House will provide reasonable accommodation to qualified persons with disabilities upon request.
Candidates with lived experience, BIPOC, and LGBTQ+ are strongly encouraged to apply!
Requirements
Preferred:
Bilingual English/Spanish/Ukrainian/Russian skills
Knowledge of adolescent development
General
Must be 21 years of age or older
High school diploma or GED
Demonstrable knowledge and professional experience with the employment and education fields
Experience working with young adults experiencing homelessness
DSHS background clearance
Acceptable driver's abstract with no more than 2 violations within last 3 years
Possess a valid driver's license, insurance, and reliable transportation
Proof of COVID-19 vaccination(s)
Physical
Ability to perform range of physical motions, exerting up to 50 pounds
Lifting and carrying up to 50 pounds
Standing, walking, sitting for long periods of time, kneeling, squatting, and stooping
Running for brief periods of time
Go up and down stairs
PI209589274