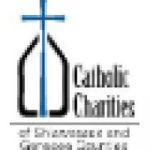 Employment Specialist
Program & Position Summary
Catholic Charities SF HOME provides homeless and low-income families with ongoing monthly rental subsidies accompanied by intensive case management services to rapidly transition homeless families into housing and prevent low-income families from becoming homeless.
To complete the services of the SFHOME Program in assisting clients to become self-sufficient by providing career development and job search assistance. To develop and coordinate an innovative and creative program to establish career opportunities for the SFHOME families.
The SF HOME Employment specialist carries a caseload and provides intensive services to homeless and low-income families to help them obtain and maintain employment in the communities they live.
Essential Duties & Responsibilities
Work closely with CalWORKs welfare to work with families to make a smooth transition from SF to the new county to the family will relocate.
Place CalWORKs's participants in jobs
Target local businesses and develop employer contacts.
Create an internship program.
Provide career counseling and assistance in job search techniques.
Broaden volunteer team for resources such as resume and cover letter writing, workshops and support groups, and career information.
Monitor the progress of customers, on jobs and internships.
Research and create job opportunities for Spanish-speaking and limited English-speaking customers.
Facilitate employment and training-related workshops
Maintain case records and statistics and prepare regular reports to funders.
Attend organization and program meetings.
Perform other duties as assigned.
Maintain continuity of services by coordinating with new and existing service providers.
Develop and maintain positive professional relationships with collaborative service providers, funders, and communities that will meet the changing needs of the client population.
Assist clients in accessing appropriate resources and taking appropriate actions relative to employment opportunities.
Maintain close communication with other service providers involved with each client
Design and implement program activities for all program participants.
Participate in related programs, organizations, and community meetings as assigned.
Maintain proper client and program documentation.
Represent the program and organization at outside meetings as needed.
Nothing in this job description restricts management's right to assign or reassign duties and responsibilities to this job at any time.
Qualifications
To perform this job successfully, an individual must be able to perform each essential duty satisfactorily. The requirements listed below are representative of the knowledge, skill, and/or ability required. Reasonable accommodation may be made to enable individuals with disabilities to perform essential functions.
Education & Experience
BA Degree in Social Services or Business Administration and three years of related experience.
Experience working with the homeless population.
Experience navigating the Bay Area employment market
Knowledge, Skills & Abilities
Excellent interpersonal and communication skills.
Bilingual in Mandarin/Cantonese, Spanish, or Russian preferred
Knowledge of bay area county employment opportunities/networks.
Strong coordination skills.
Knowledge of community resources for the population.
Strong knowledge of substance abuse and mental health issues and treatment models, including Harm Reduction, and trauma-informed care.
Ability to assess emergencies and react accordingly by accessing appropriate medical/social systems.
Good written and verbal communication skills.
Ability to prioritize tasks with strong organizational skills.
Ability to design systems and processes to track data and monitor progress.
Functional knowledge of Microsoft Office Products.
Knowledge of mandatory reporting requirements for people working with aging adults and children.
Knowledge of issues facing homeless individuals.
Achievement-oriented and client-focused.
Cultivates teamwork and cooperation.
Demonstrates the necessary attitudes, knowledge and skills to deliver culturally competent services and work effectively in cross-cultural situations.
COUNCIL ON ACCREDITATION (COA) ROLES
Is responsible for accurate and timely data entry that aids Performance and Quality Improvement (PQI) reporting and case record reviews.
Is responsible for accurate and timely submission of case records.
Serves on a quarterly case record review committee for Performance and Quality Improvement
Serves on department or program Performance and Quality Improvement PQI Committee responsible for monitoring goals and reporting.
Physical Requirements
The physical demands described here are representative of those that must be met by an employee to successfully perform the essential functions of this job. Reasonable accommodation may be made to enable individuals with disabilities to perform essential functions.
Frequent Bending, standing, stooping, kneeling, reaching, twisting, and walking.
Frequent Lifting, pushing and pulling.
Frequent Repetitive motions: Making substantial movements (motions) of the wrists, hands, and/or fingers.
Medium work: Exerting up to 50 pounds of force occasionally, and/or up to 20 pounds of force frequently, and/or up to 10 pounds of force constantly to move objects.
The worker is required to have close visual acuity to perform an activity such as: preparing and analyzing data and figures; transcribing; viewing a computer terminal; and extensive reading.
Driving is required for this position.
If driving is requested for a specified project, the incumbent must have a valid California driver's license and be able to provide proof of DMV record and personal insurance (if required.)
WORK ENVIRONMENT
The work environment characteristics described here are representative of those an employee encounters while performing the essential functions of this job. Reasonable accommodations may be made to enable individuals with disabilities to perform essential functions.
Working environment is the clients' living environment as we conduct home visits for all clients regularly.
When entering a client's private space, there may be exposure to personal possessions/artwork which could be offensive.
Occasionally exposed to outside weather conditions.
Noise level in the work environment is usually moderate.
May include contact with clients with mental health issues who demonstrate behaviors such as the use of profanity, shouting, running away, self-harm and violence.
The worker is occasionally exposed to perfume or scents in personal care products used by employees, clients, and visitors.
The worker is subject to outside environmental conditions: No effective protection from the weather.
The worker is subject to noise: Noise level in the work environment can be moderate to excessive.
Occasional need to interact with clients that may be expressing anger both appropriately and inappropriately, and to manage the client environment in a way that will avoid further escalation of any inappropriate behavior.
Catholic Charities is one of the largest, oldest, and most comprehensive nonprofit human services organizations in Northern California, annually reaching more than 60,000 vulnerable individuals of all faiths in San Francisco, San Mateo, and Marin Counties. With a staff of approximately 450, reaching peaks of nearly 600 with seasonal hires, a budget of $54.3 million, and a current governing board of 27, this venerable, fully-accredited, independent 501(c)(3) nonprofit addresses some of the most pressing community needs – homelessness, generational poverty, immigration, inequality, hunger, aging in isolation, and communicable disease – to name a few – with compassion and services of highest quality.
CATHOLIC CHARITIES IS AN EQUAL EMPLOYMENT OPPORTUNITY EMPLOYER and is committed to providing equal employment without regard to race, color, creed, religion, national origin, ancestry, age, sex, sexual orientation, gender identity, legal domicile status, veteran status, disability, or AIDS/HIV status or any other characteristic protected under federal or state law.
Pursuant to the San Francisco Fair Chance Ordinance, we will consider for employment qualified applicants with arrest and conviction records.
To apply for this job please visit LinkedIn.