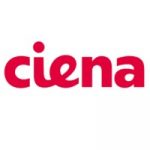 Employee Relations Specialist, People & Culture – EMEA
Ciena is committed to our people-first philosophy. Our teams enjoy a culture focused on prioritizing a personalized and flexible work environment that empowers an individual's passions, growth, wellbeing and belonging. We're a technology company that leads with our humanity—driving our business priorities alongside meaningful social, community, and societal impact.

Employee Relations Specialist, People & Culture – EMEA

Overview


A key member of the global People & Culture team, this role will deliver a positive employee experience in all operational HR aspects for EMEA region
The Role - What You Will Do At Ciena

Employee Relations

Provide frontline support for employees and managers (company policies, employee relations, annual programs). Answer and advise on EMEA employment law issues and queries
Advising and supporting HR Business Partners with ER and case management issues across the EMEA region
As required, partner with HRBPs and legal to manage restructuring and performance management activities in the region
Partnering with Centers of Excellence (Talent Acquisition, Legal, Compensation, Benefits, L&D, Global Mobility, HRIS, etc.) to drive positive employee experience outcomes
Be the company representative for the Works Councils in France and Germany
Perform exit interviews for all EMEA leavers, identify trends or areas for improvement & feedback

New Hire Experience

Be a back up to existing team for preparing employment contracts across all EMEA countries. Manage a seamless candidate experience from offer through to onboarding
Run weekly inductions for all new joiners. Confidently articulating the Company induction content and assisting with employee onboarding queries

HR Excellence

Contributes to/leads people projects (Globally or EMEA) that drive improvement and deliver new value for the Ciena people promise
Facilitate statutory compliances and reporting in collaboration with Legal, Regional Business Partner, Benefits and other Ciena teams as needed
Basis feedback and inputs from ER matters, constantly review and develop Tier 0 Content so that it is up to date and relevant
Maintain all electronic HR files and correspondence in line with GDPR

Collaboration with stakeholders
: you will be in the center of our regional operation, interacting daily with employees and colleagues of all areas and levels, from different cultures and countries.
Qualities We Admire

Someone that shares our passion for technology and Core Values (Agility, Integrity, Innovation, Teamwork and Customer First)
Employee relations experience. Knowledge and experience of the EMEA region and the employment landscape
Detail-oriented and committed to a high degree of accuracy
Strong logical thinker who applies good judgement to employee situations
Highly ethical and able to deal with confidential issues with tact & discretion
Excellent organizational skills and abilities. Capable of effectively managing multiple demands from a variety of sources, remains calm under pressure.
Have strong focus on customer service and meeting the demands of internal and external clients
Ability to effectively collaborate and work effectively as a team
Preferably multi-lingual (French, German, Arabic, Dutch or Russian would be an advantage)
Workday experience preferable

At Ciena, we are committed to building and fostering an environment in which our employees feel respected, valued, and heard. Ciena values the diversity of its workforce and respects its employees as individuals. We do not tolerate any form of discrimination.

If contacted in relation to a job opportunity, please advise Ciena of any accommodation measures you may require.