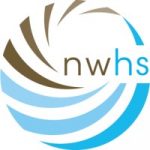 Empanelment Coordinator
Empanelment CoordinatorMedical Office
Salem, Oregon Department Medical Office Employment Type Full-Time
Minimum Experience Entry-level
Compensation DOE
Northwest Human Services is a non-profit leader in providing advocacy, quality healthcare and social services in Marion and Polk counties since 1970. We are a mission focused organization providing compassionate and professional medical, dental, psychiatry, mental health, and wraparound services for those in our community who need it most - uninsured individuals, families, the homeless, and migrant workers. As a Community Health Center we value a culture of equity, diverse perspectives, and life experiences. Our organization embraces innovation, collaboration, and work-life harmony.
Empanelment Coordinator
Location: West Salem Clinic|1233 Edgewater Street NW, Salem OR 97304
Job Status *:* Full-time, Monday-Friday
We are looking for a highly motivated individual that loves working in a high-paced environment to join our team as an Empanelment Coordinator.
Your Role
As an Empanelment Coordinator you are responsible for maintaining appointment schedules for the Medical Providers, Dental, and Counselors and communicate inefficiencies in schedules to Clinic Manager and Clinic Director. You will monitor all schedules and ensure that patients are seen at timely matter and do not have an excessive wait period.
Specefic Duties
Responsible for abstracting health information from outside records for new patients.
Ensures that each patient is assigned a Primary Care Provider and those seen in dental or mental health are assigned to a dentist, counselor, or psychiatrist. Reassigns patients as necessary based on supervisor instructions.
Monitors and closes patients/clients to services as they leave clinic or are no longer needing specialized services.
Assists with checking patients/clients out and scheduling necessary follow-up appointments, recalls, and initial assessments.
Qualifications
High School Diploma or General Education Development (GED).
Ability to interact effectively and courteously with patients and staff.
Proficient in typing, familiarity with computers and legible handwriting.
Ability to work in a fast-paced environment.
Bilingual preferred Spanish or Russian.
SUMMARY OF BENEFITS: Our Agency strives to provides a benefits program that is comprehensive and competitive within our industry.
Competitive Salary
Comprehensive Health Plans: Dental and Vision
Flex Spending Account
Group Life: Short-Term & Long-Term Disability 100% paid by employer
403(b) retirement plan with 3% employer match
10 hours of monthly Paid Time Off based on FTE
7½ paid holidays each year + 2 paid floating holiday
Continuing Education Plan
Employee Healthy Living Program
To Apply
If you are interested in joining a team that makes a difference in the lives of many, apply online at:
For more information, contact the HR/Recruiting Department at: | 503.588.5828
All candidates who receive a written offer of employment will be required to undergo a criminal records check.
Equal Opportunity Employer | We celebrate diversity and are committed to creating an inclusive environment for all employees.