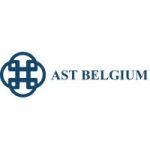 Electric & Automation Project Manager
Job Title:
Electric & Automation Project Manager
Exact Work Location:
CCB Compagnie des Ciments Belges Grand-Route 260 Code postal - Commune 7530 - Gaurain-Ramecroix(Tournai)
Starting Date:
As soon as possible
Qualifications:
·Bachelor's Degree in Electrical/Electronic Engineering or equivalent departments of a reputable university
·Minimum 10 years of experience in project engineering and management of automation & controls installation, upgrades, and capital projects within a manufacturing site.
·Ability to generate read and interpret drawings such as electrical schematics, sequence of operations, PFDs, and P&IDs
·Working knowledge of instrumentation and controls, as well as PLCs and DCS
·Experience in design, electrical code interpretation and understanding, and field installation supervision
·Experience in team building and managing
·Excellent verbal and written communication skills in English are required
·Fluency in Turkish is required
·Fluency in other languages such as French, Russian, and Spanish is a plus
·Being able to request offers from sub-suppliers, preparation of matching tables (technical & commercial), and evaluation of suppliers
·To be able to follow up-to-date industrial technologies and use literature review for problem-solving
·Strong time management and communication skills and result oriented
·No restrictions for domestic and international travel and non-domestic accommodation
·Experience in working across cultures
·To have deep knowledge of MS Office and AutoCAD
·Having a driver's license and no restrictions for driving
Responsibilities:
·Develop and implement electrical engineering projects, specifications, plans, and designs for additions, modifications, and improvements to manufacturing equipment and plant facilities
·Ensuring coordination between the units within the scope of the projects and will monitor, report, and undertaking the tasks of the units if necessary
·Ensuring fulfilment of relevant international standards and customer DCS (Design Standards and Specifications)
·Forming the project documentation system in the same manner
·Organize and follow cash flow and cost analysis
·Following each step of procurement of the equipment from offer request to assembly and commissioning
·Coordination between Engineering Department, Site Management, Contractors & Sub Contractors.
All applicants are required to apply by emailing atisil.ergec@dal-group.com.
All applicants must comply with Belgian regulations and laws. A recent criminal records must be attached for each applicant.
AST Belgium SA is a Belgian company registered in Brussels, Belgium
To apply for this job please visit LinkedIn.