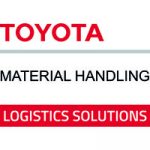 EKA Contract Manager
As an EKA Contract Manager, your roll is to support the increase of business volume and SOW with Strategic and Major European Key Accounts together with Account Managers and MSCOs.
You will manage day-to-day business of Strategic and Major Accounts together with the Account Managers. Besides that, you will develop the business with non-selected EKA accounts and support and contribute to the overall EKA targets and strategy.
Your challenge


Manage new business tenders, calculation, compilation, and response
Manage the work methodology and align all the stakeholders
Cooperate with the Account Managers to identify potential commercial strategies
Prepare calculations to identify the best commercial strategy
Prepare quotations for MHE products and services
Create together with the Account Manager the required documents for internal approval
Respect the deadlines and meet the quality requirements
Participate to customer meeting together with the Account Manager/local Sales team/stakeholders

Manage framework agreement review process
Review the commercial and legal elements in the contract with support from the Account Manager, Legal Department, and other stakeholders
Cooperate with the Account Manager on the review of the contract with the customer
Ensure correct signing process

Provide high quality central contract management of existing/new agreements
Implement new and updated contract conditions with the Sales Teams across Europe
Central administration of EKA agreements incl. bonus evaluation, payment, and reporting
Follow up on business-/action plans together with Account Manager or EKA Mgmt.
Coordinate legal topics and issues together with our Legal Department

Coordinate EKA pricing and discount structure
Apply correct and accurate EKA price list tool(s)
Support profit analysis based on current and new tools
Work with Account Manager to set and monitor discount parameters
Take an active role in the continuous improvement of the EKA tools

Provide excellent internal and external communication
Timely and accurate sales reporting (results)
Ensure proper communication of EKA commercial and contract information
Develop and provide professional presentation material to the Account Manager and/or customer and for internal/external meetings

Your Knowledge, Skills And Abilities

Experienced in a technical environment (preferably MHE) within sales/marketing function (Frontline/Back office/PM)
Good commercial skills and drive – customer oriented
Good in communicating clear and brief - sets the right priorities (sense of urgency)
Experienced in tender management (administrating/managing RFQ/RFI processes under time pressure)
Structured way of working - flexible and pragmatic approach to secure quick wins
Fluent in English (v/w)
Advanced user in MS Office applications and reporting/analysis tools
Experience in international contract management (legal awareness)
Educated in project management
Any other language is an asset (e.g., German, French, Italian, Spanish, Russian)

We offer
a position where you will have the opportunity to work within all aspects of the Material Handling business and with colleagues across the entire organisation in Europe.
We offer a dynamic and challenging multicultural work environment in which competence and quality play an important role. Enhancing personal growth and a real opportunity to invest in your future through on the job development and training.
Location


TMHE Brussels office in Willebroek, Belgium
If you are interested in this career opportunity, please send your Curriculum Vitae and motivational letter in English no later than May 31, 2023.
The European Key Account Organisation
(EKA) is responsible and accountable for business development with key clients in Europe and globally.
Working in close cooperation with our 31 national sales companies (MSCOs) in Europe and our functional divisions, we support our customers in their material handling needs and search for optimizing their work flows today and in the future.
The organisation has successfully implemented a work methodology called the "DOJO-process" with the objective to create transparency and consistency with all our stakeholders.
The methodology consists of a clear work process supported by the required tools to execute it.