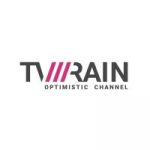 Editor in Chief (Youtube)
The Chief Editor of YouTube is responsible for the distribution of the content of TV Rain channel on YouTube: layout, design, headlines and, ultimately, views metrics and financial results (together with the editor-in-chief).
Managerial experience is less important than product thinking, the willingness to both generate independently and accept other people's hypotheses, as well as systematically test them. The team of such a person consists of mainly video editors, but there also will be a close interaction with designers, editors and analysts as part of the team's shared resources.
Tasks and Responsibilities:
formation and testing of long-term hypotheses. For example, split the content into several channels, distribute it into slots, rethink the approach to covers and headlines, launch a round-the-clock broadcast;
interaction with carriers of external expertise – consultants, other creators and partners, YouTube support;
video editors work management, from shifts planning to redesign of interaction with the newsroom and production departments;
hiring new designers, organizing their work, adapting the corporate identity for different programs;
synchronization with other SM platforms to ensure timely and efficient promotion of videos;
tracking results and regular reporting.
Expectations towards Qualification:
relevant experience in media and YouTube. Newsroom experience is a plus;
understanding the principles of product approaches to testing hypotheses. Experience in product management is a plus;
high analytical culture and ability to work with data, including independent synthesis of metrics and search for analytical tools outside of YouTube;
love for systematization and organization of processes;
the ability to express one's point of view without conflict and find a common language with different people;
solid Russian, fluent oral and written English.
We offer:
official employment with relocation to Amsterdam;
flexible schedule with the ability to partially work from home;
creative freedom, interesting tasks and a strong brand to be proud of.
Send your CV to careers@tvrain.tv and write the job title in the subject line.
To apply for this job please visit LinkedIn.