Archived (not relevant)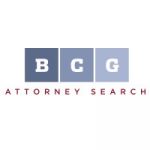 eDiscovery Attorney
Practice Area: Litigation - eDiscovery General, Job Type: Attorney,
Firm Type: Law Firm, Experience: 2 Years, New York City office of a BCG Attorney Search Top Ranked Law Firm seeks an eDiscovery attorney with several years of eDiscovery experience supporting cutting-edge litigation teams at top-tier law firms. The candidate will assist case teams with all aspects of eDiscovery document collection, review, and production. Will assist with the preparation and review of privilege logs. Prepare witness prep binders and materials. Assist with later stages of litigation matters as needed. Supervise contract attorneys as needed. Must have a sophisticated understanding of eDiscovery processes and experience supporting large, multijurisdictional, complex cases. Must have an understanding of privilege and work product issues, including the applicable rules and caselaw governing privilege disputes. Must be proficient with Relativity, Disco, and Concordance. Experience with analytic products such as TAR and Brainspace is a plus. Spanish and/or Russian language skills are a plus. Must have an active Bar licensure. Must have a JD degree. Strong interpersonal skills, attention to detail, organization, and written and oral communication skills are needed. We are impressed with this large firm's New York practice which includes the traditional practice areas of a standard full service firm, but also includes a significant international practice which adds a certain glamour and excitement to the daily grind.
Partners and associates alike are accessible here, although the foreign headquarters may mean that partnership is not.
Project finance work is hot in these lovely New York offices, which remain bustling in the evening hours.