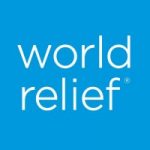 Economic Empowerment Administrative Intern (Part-time)
ORGANIZATION SUMMARY:
World Relief is a global Christian humanitarian organization that is fighting for change that lasts, right here in the U.S. and across the globe. We bring sustainable solutions to the world's greatest problems – disasters, extreme poverty, violence, oppression, and mass displacement. The organization is approximately 75 years old and has worked in over 100 countries around the world since its founding.
In the United States, we come alongside local churches, community organizations and hundreds of individual volunteers to support newly arriving refugee and other immigrant families. Today, we are proud to partner with over 6,000 local churches, and 95,000 volunteers globally to bring hope, healing and transformation to the most vulnerable.
POSITION SUMMARY:
Are you a person of compassion? An advocate for justice? Someone who stands up for the rights of the vulnerable and speaks out for the marginalized, the exploited and the forgotten? Do you believe in our calling as Christians to welcome the least of these and love our neighbor?
If you answered 'yes', to any of the above, World Relief, and millions of people around the world need you.
World Relief seeks a Economic Empowerment Administrative Intern to provide administrative support of programs led by this department that help clients achieve rapid financial self-sufficiency through earned income. This position will support the manager and direct-service staff to complete reports, compliance reviews, administrative tasks, and resource development essential to the functioning of the department programs. This position also has the option to create and complete a project that benefits the economic empowerment program and/or team.
Role & Responsibilities
Reasonable accommodations may be made to enable individuals with disabilities to perform the essential functions.
Work directly with manager and staff on assigned projects and administrative tasks that support the functioning of employment programs
Provide administrative support to the EE team, including but not limited to:
Program support: reports and compliance reviews
Resource development and organization
Employment support as needed that includes: resume creation, interview prep, onboarding support, referral information, etc.
Transportation, as needed for select clients
Update and maintain WRS systems (Dynamics, Teams, case notes, case files)
Participate in staff meetings and other staff development opportunities
Driving clients to appointments or classes might be requested
Interpretation/translation as needed if fluent in Dari, Pashto, Russian, and Ukrainian.
Other duties as assigned
Knowledge, Skills, & Abilities
Ability to demonstrate WRS values consistently: Competence, Integrity, Excellence; Initiative, Learning, Growth; Respect, Teamwork, Connection; Compassion, Courage, Wholeheartedness
Organized and systems-oriented with high attention to detail.
Ability to utilize communication over internet tools such as Zoom and other programs
Ability to work effectively and sensitively with people of diverse cultural and religious backgrounds
Ability to speak clearly and comfortably on the phone with partners and participants, which include people with limited English abilities and/or the use of interpreters
Fluency in Dari, Pashto, Russian, or Ukrainian a plus, but not required
Requirements
Committed to the mission, vision, and values of World Relief
Pass a background check, submit references
Strong knowledge of Microsoft Office applications and Microsoft Teams (Word, Excel, PowerPoint, cloud storage, etc.)
Strong organizational and administrative skills and experience
Fluency in written and spoken English
$15.50 - $15.50 an hour
Temporary Employees and Paid Interns have access to the following World Relief benefits:
Employee Assistance Program (EAP)
World Relief Discounts (Immediately Eligible):
Verizon
Pet Insurance through Nationwide
Home and Auto insurance through Liberty Mutual
Working Advantage Discount Program
PHYSICAL DEMANDS:
The physical demands described here are representative of those that must be met by an employee to successfully perform the essential functions of this job. Reasonable accommodations may be made to enable individuals with disabilities to perform the essential functions.
While performing the duties of this job, the employee is required to have ordinary ambulatory skills sufficient to visit other locations
The ability to stand, walk, stoop, kneel, crouch, and manipulate (lift, carry, move) light to medium weights of 10-15 pounds.
Requires good hand-eye coordination, arm, hand and finger dexterity, including ability to grasp, and visual acuity to use a keyboard, operate equipment and read application information.
The employee frequently is required to sit, reach with hands and arms, talk and hear.
WORK ENVIRONMENT:
General office setting. World Relief also offers hybrid and remote schedules for limited positions.
Great lengths of time working on computer, reading from computer screen, entering information, standing at copier or fax machine, and some time on the phone or in virtual meetings may be required.
Year-end archiving activities involve repeated lifting and bending.
Physical, emotional and intellectual demands
Equipment used: Employee computer (desktop or laptop), printer, and copier.
All of the above duties and responsibilities are essential job functions subject to reasonable accommodation. All job requirements listed indicate the minimum level of knowledge, skills and/or ability deemed necessary to perform the job proficiently. This job description is not to be construed as an exhaustive statement of duties, responsibilities or requirements. Individuals may be required to perform any other job-related instructions as requested by their supervisor, subject to reasonable accommodation. This position description is not all-inclusive and is always under review.
We are proud to be an EEO/AA employer M/F/D/V.
For World Relief staff, strong commitment to the mission, vision, and values of World Relief is essential, and Christian faith is a prerequisite for employment, based upon United States federal guidelines provided in Title VII of the Civil Rights Act of 1964.
Legal Background in the United States
World Relief is both an equal opportunity employer and a faith-based religious organization. World Relief strictly prohibits and does not tolerate unlawful discrimination against employees on the basis of person's race, color, sex, national origin, age, disability, genetic information, or any other characteristic protected under applicable federal, state, or local law, which does not conflict with the protections afforded World Relief as a faith-based employer.
In addition, physical or mental limitations will not be a factor in the application of World Relief's employment policies or employee practices, except for those situations in which occupational requirement make consideration of such factors necessary.
Pursuant to the Civil Rights Act of 1964, Section 702 (42 U.S.C. 2000e 1(a) World Relief has the right to, and does, hire only candidates who agree with World Relief's Statement of Faith.