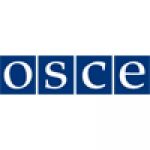 Driver (G2)
Background


Under the direct supervision of Transport Assistant and overall supervision of Procurement and Materials Management Officer, the incumbent drives OSCE motor vehicles to transport daily the OSCE staff, visitors, documents and goods.
Tasks And Responsibilities


Under the overall supervision of the CFA, the successful candidate will be tasked with the following duties:
Drive OSCE vehicle for transportation of OSCE officials as well as non-OSCE officials, if needed;
Deliver and collect mail, documents, training materials and other items;
Meet official personnel at airport;
Ensure day to day maintenance and serving of the assigned vehicle, check oil, water, battery, brakes, tyres, vehicle condition etc.;
Perform minor repairs and arranges for other repairs;
Ensure that the steps required by rules and regulations are followed in case of involvement in accident, or in case that the vehicle breaks down;
Ensure that the vehicle is kept clean and road worthy.
Log official trips, daily km reading, gas consumption, oil changes, greasing, etc.;Complete the Daily Trip Ticket by entering all required data such as driver's name, destination, daily km, fuel consumption, service, and repair or maintenance costs.
Perform other duties as assigned.

For more detailed information on the structure and work of the OSCE Programme Office in Bishkek, please see: https://www.osce.org/programme-office-in-bishkek»
Necessary Qualifications

Secondary education or equivalent
Valid driving license minimum B category and minimum of 3 years of driving experience with established awareness of security issues;
Professional fluency in Russian and Kyrgyz with excellent communication (both oral and written) skills; professional fluency in English would be an asset;
Skills in minor vehicle repair;
Demonstrated gender awareness and sensitivity, and an ability to integrate a gender perspective into tasks and activities;
Ability and willingness to work as a member of team, with people of different cultural, and religious backgrounds, different gender, and diverse political views, while maintaining impartiality and objectivity;
Computer literate with practical experience using Microsoft applications.

Remuneration Package


Monthly remuneration, subject to social security deductions is 584 Euro/month. Social benefits will include Organization for Security and Co-operation in Europe Organization for Security and Co-operation in Europe participation in the Cigna medical insurance scheme and the
OSCE Provident Fund.
Appointments are normally made at step 1 of the applicable OSCE salary scale
If you wish to apply for this position, please use the OSCE's online application link found under https://vacancies.osce.org/ .

The OSCE retains the discretion to re-advertise/re-post the vacancy, to cancel the recruitment, to offer an appointment at a lower grade or to offer an appointment with a modified job description or for a different duration.

Only those candidates who are selected to participate in the subsequent stages of recruitment will be contacted.

Please note that vacancies in the OSCE are open for competition only amongst nationals of participating States, please see https://www.osce.org/participating-states .

The OSCE is committed to diversity and inclusion within its workforce, and encourages qualified female and male candidates from all religious, ethnic and social backgrounds to apply to become a part of the Organization.

Candidates should be aware that OSCE officials shall conduct themselves at all times in a manner befitting the status of an international civil servant. This includes avoiding any action which may adversely reflect on the integrity, independence and impartiality of their position and function as officials of the OSCE. The OSCE is committed to applying the highest ethical standards in carrying out its mandate. For more information on the values set out in OSCE Competency Model, please see https://jobs.osce.org/resources/document/our-competency-model .

Please note that for this position the OSCE does not reimburse expenses such as travel in connection with interviews, tests, visas and relocation.

Please be aware that the OSCE does not request payment at any stage of the application and review process.