Archived (not relevant)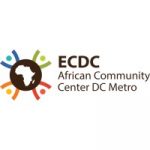 Donations Assistant in Refugee Resettlement (32 hours/week)
Position Title: Donation Assistant
Reports to: Donations Coordinator
Status: Part Time – 32 hours/week
Location: Arlington, VA
Note: Candidate must have access to a vehicle and be comfortable with driving in the DC-Metro area. Work-related gas expenditures will be reimbursed as a business expense.
Job Summary: The Donation Community Outreach Associate will work with the Resource Development Team to support the agency's donations activities, ensuring that refugee clients receive necessary donations, and coordinating outreach efforts. This role will also assist in managing the logistics of donated items, coordinating apartment set-up for clients, and building partnerships with donors and community members.
Key Responsibilities
Donation Coordination
Conduct pick-ups for in-kind donations across the DC-Metro area, ensuring punctual arrival and effective communication with community donors.

Deliver donations to clients in a culturally appropriate and sensitive manner, with timely communication and delivery.

Ability to drive a delivery vanregularly.

Travel to second regionaloffice in Silver Spring to deliver donations as needed.

Log and track all in-kind donations in a database.

Manage inbound and outbound donation inventory.

Communicate with community members interested in donating items.

Coordinate with staff about their clients' donation needs.

Collaborate with Donations staff, Resource Team staff, and Resettlement Program staff to manage the distribution and transportation of donated items.

Coordinate with the Donations Coordinator and Resource Development team regarding donation needs, including those that are not able to be fulfilled.
Apartment Set-up
Work closely with the resettlement team to identify ECDC clients moving into apartments and assist the Donations Coordinator to manage the setup.

Working with Case Managers to assure that information and expectations are communicated in an effective manner

Prepare donations and conduct apartment set-up for the client's new home.

Assist with moving and transporting furniture.

Work closely with the Volunteer Coordinator to manage apartment set-up, volunteer groups.
Resource Management
Identify ECDC client needs and ensure that the wider community knows about donation needs.

Coordinate with the Resource Development Manager about donation needs that are not able to be fulfilled.

Assist Resource Development team members with organizational activities, as needed.
Education, Experience, Knowledge, Skills and Abilities
High School Diploma; or Bachelor's degree (B.A. or B.S) preferred; or one to two years of related training and experience; or other equivalent combination of education and demonstrated experience

Excellent verbal and written communication skills and the ability to communicate effectively with a diverse range of audiences

Excellent interpersonal and organizational skills

Experience in maintaining databases and organizing information.

Self-directed, motivated and able to handle multiple projects at once

Ability to exercise initiative and judgment and make decisions within the scope of assigned responsibilities.

Ability to effectively communicate relevant project information to superiors.

Experience working in a multicultural environment, fluency in Arabic, Dari, Burmese, Kiswahili, Spanish, Russian or other languages and cultures of the local refugee population is preferred.

Regularly able to lift up to 50 pounds (more on occasion) and experience frequent bending, squatting, lifting and repetitive motion.

Knowledgeable about and sensitive to the experiences of refugees and immigrants.

Punctuality and ability to meet deadlines for work, appointments and report dates.

Must work well in a team setting

Required computer skills: Word, Excel, Internet, Outlook, Microsoft Teams. Comfortable utilizing new programs and databases

Commitment to the mission, vision and values of ACC.

A valid driver's license and access to own transportation required

Background check and clean driving record.
Licenses/Certifications: Must have a driver's license and good driving record.
Physical Demands
Medium to high intensity physical activity, which includes standing, sitting, lifting bulky and heavy furniture items and/or walking.

Ability to see within normal parameters.

Ability to hear within normal parameters.

Requires local travel to collect or distribute donations.

Ability to maintain emotional control under stress.
Environmental Factors: Work is primarily indoors, outdoors, and in transportation vehicle.
Contact with Others: Position involves regular contact with resettlement network affiliates; local, state, and federal government agency employees, private sector organizations, ECDC/ACC staff and community members.
Other Information: All employees are expected to comply with ECDC's employment policies while carrying out their work. The range of responsibilities outlined above may change from time to time to reflect the changing needs of the organization.
Confidentiality: All employees are required to work in a confidential manner in all aspects of their work.
Proof of Eligibility to Work in the United States: All employees must submit proof of identity and their legal authorization to work in the United States. (If a prospective employee fails to submit this proof of work authorization, federal law prohibits ECDC from hiring the person.)
ECDC/ACC is an Equal Opportunity Employer.