Archived (not relevant)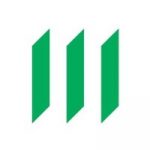 Director/ Senior Manager, Product Pricing
Are you looking for a supportive, collaborative workplace with great teams and inspiring leaders? You've come to the right place. We're looking for ambitious people who share our values and want to make every day better for people around the world. If this sounds like you, and the career below sounds exciting, we'd like to hear from you.


Working Arrangement


Hybrid
Job Description


The opportunity
This role is key in driving the company's experience monitoring/management and leading product pricing as well.
Responsibilities

Leading overall experience monitoring and management, working with other internal parties including claim, distribution and Actuarial etc
Preparing monthly experience monitoring update for the committee meeting, making recommendation, and working on follow-up actions
Coordinating working group discussion to align on the understanding of underlying issues and to explore potential solutions.
Leading product pricing projects, presenting pricing recommendations to a variety of technical and non-technical audiences
Supporting and providing input to the Product team on product design and initiatives. Collaborating closely with the Sales and Marketing, Legal, Operations and Risk Management teams.
Supporting product approval negotiation with Corporate / Regional and Regulation

What motivates you?
You obsess about customers, listen, engage and act for their benefit.
You think big, with curiosity to discover ways to use your agile approach and enable business outcomes.
You thrive in teams and enjoy getting things done together.
You take ownership and build solutions, focusing on what matters.
You do what is right, work with integrity and speak up.
You share your humanity, helping us build a diverse and inclusive work environment for everyone.

What we are looking for
Qualified or nearly qualified
10 years of working experience or above with proven technical / analysis skills
An effective communicator and great interpersonal skills

What can we offer you?
A competitive salary and benefits packages.
A growth trajectory that extends upward and outward, encouraging you to follow your passions and learn new skills.
A focus on growing your career path with us.
Flexible work policies and strong work-life balance.
Professional development and leadership opportunities.

Our commitment to you
Values-first culture We lead with our Values every day and bring them to life together.
Boundless opportunity We create opportunities to learn and grow at every stage of your career.
Continuous innovation We invite you to help redefine the future of financial services.
Delivering the promise of Diversity, Equity and Inclusion We foster an inclusive workplace where everyone thrives.
Championing Corporate Citizenship We build a business that benefits all stakeholders and has a positive social and environmental impact.

Every career at Manulife/John Hancock provides the opportunity to learn new skills and move your career forward. Ready to make an impact somewhere? What are you waiting for? Apply today.


About John Hancock And Manulife


John Hancock is a unit of Manulife Financial Corporation, a leading international financial services group that helps people make their decisions easier and lives better. We operate primarily as John Hancock in the United States, and Manulife globally, including Canada, Asia and Europe. We provide financial advice, insurance and wealth and asset management solutions for individuals, groups and institutions. Assets under management and administration by Manulife and its subsidiaries were CAD$1.3 trillion (US$1.1 trillion) as of June 30, 2021. Manulife Financial Corporation trades as MFC on the TSX, NYSE, and PSE, and under 945 on the SEHK. Manulife can be found at manulife.com.
One of the largest life insurers in the United States, John Hancock supports more than 10 million Americans with a broad range of financial products, including life insurance, annuities, investments, 401(k) plans, and education savings plans. Additional information about John Hancock may be found at johnhancock.com.
Manulife is an Equal Opportunity Employer


At Manulife/John Hancock, we embrace our diversity. We strive to attract, develop and retain a workforce that is as diverse as the customers we serve and to foster an inclusive work environment that embraces the strength of cultures and individuals. We are committed to fair recruitment, retention, advancement and compensation, and we administer all of our practices and programs without discrimination on the basis of race, ancestry, place of origin, colour, ethnic origin, citizenship, religion or religious beliefs, creed, sex (including pregnancy and pregnancy-related conditions), sexual orientation, genetic characteristics, veteran status, gender identity, gender expression, age, marital status, family status, disability, or any other ground protected by applicable law.

It is our priority to remove barriers to provide equal access to employment. A Human Resources representative will work with applicants who request a reasonable accommodation during the application process. All information shared during the accommodation request process will be stored and used in a manner that is consistent with applicable laws and Manulife/John Hancock policies. To request a reasonable accommodation in the application process, contact recruitment@manulife.com.