Archived (not relevant)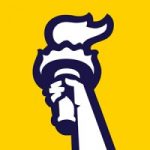 Director, Product Owner of Enterprise Data Science Tools (remote)
As Director, Product Owner of Enterprise Data Science Tools within the Office of Data Science (ODS), you will lead a team of Product Owners who guide the development of state-of-the-art data science infrastructure. Your team supports the tools that enable, accelerate and power the data science technology at Liberty Mutual. Liberty Mutual's data scientists use your offerings to build, train and deploy their models, accelerating tremendous value for the enterprise.
The ODS was created to provide centralized support and expertise to Data Science teams across the enterprise. Our programs focus on key areas of interest to multiple teams, bleeding edge research and experimentation, common tools and platform development, and establishing best practices to ensure the scientific community at Liberty is well-positioned to rapidly meet the challenges of modern industry.
If you are interested in making an impact on an entire scientific culture at a Fortune 100 company, the ODS is the place for you!
Roles And Responsibilities

Works closely with Data Scientists, Machine Learning Engineers, Software Engineers, and technology leaders to translate business strategies/use cases into DS tooling needs and synthesizes into a holistic DS tooling portfolio strategy
Develops comprehensive product vision and translates into specific feature strategies and roadmaps
Communicates the product vision effectively to key stakeholders, team members, partners, and senior management
Leverages KPIs to inform recommendations and decisions
Works closely with IT and other Business Unit counterparts to ensure resource alignment in support of product vision and roadmaps
Directly manages a team of product owners
Manages escalation on trade-offs across the product portfolio
Develops vision and strategy for Data Science reuse for tools, models and capabilities

Key Traits We Are Looking For

Data Science Passion – you have a passion for making things better through data science
Leadership – you are a passionate leader who can bring the enterprise together, gain cross team alignment and deliver results
Customer Focus – you work backwards from customer experience and business need to solve problems
Problem solving – you can solve difficult problems efficiently with appropriate methodologies
Integrity – you build and maintain trust with your colleagues, stakeholders, partners, and leaders
Drive – you work smart and hard to succeed
Communication Skills – you can communicate to a wide variety of audiences, adapting your technique as appropriate in a strategic manner
Knowledge of MLOps, DS infrastructure, and organizational challenges & obstacles as it relates to scaling and supporting DS solutions
Advanced knowledge of product management, Agile development methodologies, and experience in organizational change management as typically acquired through a bachelor's degree in relevant field (business, computer science, etc.) and a minimum of 10 years` experience in product ownership, data science or technology
Master`s degree preferred
High level of proven outcomes managing and mentoring product managers, product owners, and people leaders (people management preferred)
Strong influencing and leadership skills in order to be seen as the decision maker when interfacing with business, and willingness to dissent with both teams and business
Proven experience with Agile practices and expectations
Comfortable with making decisions with some level of uncertainty
Strong communication and collaboration skills, both written and verbal

At Liberty Mutual, our purpose is to help people embrace today and confidently pursue tomorrow. That's why we provide an environment focused on openness, inclusion, trust and respect. Here, you'll discover our expansive range of roles, and a workplace where we aim to help turn your passion into a rewarding profession.
Liberty Mutual has proudly been recognized as a "Great Place to Work" by Great Place to Work® US for the past several years. We were also selected as one of the "100 Best Places to Work in IT" on IDG's Insider Pro and Computerworld's 2020 list. For many years running, we have been named by Forbes as one of America's Best Employers for Women and one of America's Best Employers for New Graduates as well as one of America's Best Employers for Diversity. To learn more about our commitment to diversity and inclusion please visit: https://jobs.libertymutualgroup.com/diversity-inclusion
We value your hard work, integrity and commitment to make things better, and we put people first by offering you benefits that support your life and well-being. To learn more about our benefit offerings please visit: https://LMI.co/Benefits
Liberty Mutual is an equal opportunity employer. We will not tolerate discrimination on the basis of race, color, national origin, sex, sexual orientation, gender identity, religion, age, disability, veteran's status, pregnancy, genetic information or on any basis prohibited by federal, state or local law.