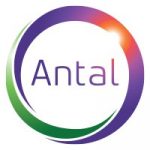 Director of Product Development and Commercial Planning- Fashion/Apparel Industry in Moscow, Russia
Our Client is a Russian clothing brand that offers high-quality and stylish clothing for various occasions.
With a focus on exceptional design and attention to detail, our Client has become a well-known and respected brand in the Russian market. The brand's mission is to provide fashionable and comfortable clothing that is accessible to all, and it has gained a reputation for offering a diverse range of products that cater to different styles and tastes. Our Client's success is a result of its commitment to quality, innovation, and customer satisfaction
Growth and Success
OUR CLIENT's success is also due in part to its commitment to innovation and customer satisfaction. The brand regularly introduces new styles and collections, and it listens to customer feedback to ensure that its products continue to meet their needs and expectations. The result is a loyal customer base that trusts and supports the brand, and that helps to drive its continued growth and success in the market
We are looking for an experienced
COMMERCIAL DIRECTOR with proven experience for fast fashion big brands, based in Moscow, Russia
The role:


Reporting to the CEO


Management and coordination of the Product Department's activities aimed at the development of commercially sound, rationally structured and balanced collections:


Management of Product Development Calendars. Driving to make sure all necessary tasks are completed on time through effective process and workflow management.


Control and monitoring of order execution , and deliveries of the product to the warehouse;


Information support of the logistics process.


Core responsibility to align ways of working, processes, and systems across the whole Product Department. Drive change and implementation for better transparency;


Responsible for delivering the commercial parameters set for the Business – quantity and value sales, intake margin, final margin, and stock management;


Continuously understanding the trading situation for all channels. Analysis of category performance, amending and taking necessary action in order to meet KPIs;


Responsible for knowing our client's customers and the Russian value fashion marketplace. Continuous benchmarking of key competitors to ensure that our client offers the best value in the market;


Participation in the development of our client pricing policy for all channels. Responsible for the price-setting strategy for Retail;


License planning and forecasting in order to achieve Minimum Guarantees and contractual Business Plans. Input and support of the Marketing Calendar process from a commercial perspective;


NOS/Basics Management; oversee to ensure the process works seamlessly;


Holding weekly Trading Meetings with the Product and Planning Teams; building the trading mentality throughout the Organization. Recommending appropriate trading action on a continuous basis:


Commercial Planning – core commercial input to Sales Plans, Assortment Plans, category adjustments and new product opportunities;


Supplier Management - Interactions with all suppliers/production units. Responsible for achieving the best possible trading terms with each supplier. Timely delivery to suppliers/production units information about new processes, and future seasonal collection, as well as the timely setting of the tasks and subsequent control over their implementation;


Together with HR, responsible for the recruitment and development of the team, and for dealing with problem situations;


Responsible for the accuracy of data input into all systems including Navision and PLM;


Highly attractive remuneration and relocation package.
Suntem bucuroși să luăm în considerare cererile de la toți candidații care au abilitățile necesare pentru rolurile la care aplică. Putem răspunde doar celor mai potriviți candidati, timpul estimat de răspuns fiind de 4 (patru) săptămâni. Restul CV-urilor vor fi stocate în baza noastră internațională de date și pot fi folosite pentru alte oportunități viitoare.
Prin aplicarea la acest job acordați companiei Antal România, biroul din Iași consimțământul scris și permisiunea deplină de a păstra CV -ul în sistemele Antal și de a-l trimite clienților Antal în vederea evaluării ca și candidat pentru pozițiile disponibile în organizațiilor acestora.
Informațiile dumneavoastră personale vor fi tratate în conformitate cu legislația în vigoare privind prelucrarea datelor cu caracter personal și politicii de confidențialitate Antal ( https://www.antal.com/privacy-policy/ ).
V ă rugăm să aveți în vedere că în anunțurile noastre putem folosi aproximări ale nivelului salarial.
Mulțumim!

We are happy to consider applications from all candidates who are able to demonstrate the skills necessary to fulfil the role. We can only respond to the best-fit applicants within an average response time of a maximum of 4 (four) weeks. The rest of the CVs are stored in our international talent pool for potential future matches.
By applying for this job, you give Antal Romania, Iasi office your written consent and full permission to keep the CV in our talent pool and to send it further for evaluation to our clients.
Your personal information will be treated in accordance with the legislation regarding the processing of personal data and the Antal privacy policy ( https://www.antal.com/privacy-policy/ ).
Please note that our career ads may use approximate salary levels as a guide.
Thank you!