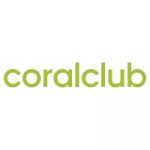 Director of Operations
Since its founding in 1998 Coral Club has grown into a leading producer and promoter of healthy lifestyle products.
The company makes use of innovative methodologies and cutting edge R&D in healthcare, offering top quality products with maximized nutritional value that help create a healthy balance within the body.
As a Director of Operations, you are responsible for supporting the daily management of our offices in Germany.
The core tasks of the Head of region is to be first point of contact and to facilitate smooth day-to-day running of all offices including internal and external questions, supporting in-company processes and communication.
Main Responsibilities, but not limited to
• Offices Management
• To establish stable customer relationship network, especially long-term partnerships with distributors. Well know the characteristics of each distributor and to establish differentiated and comprehensive competitive advantages.
• Interaction with distributors: identification and analysis of needs, development of sales, creating conditions for goods turnover (products presentation, marketing actions).
• Clearly understand the regional market and development.
• Event Support, Facilitate global celebrations and team meetings.
• Assist in necessary paperwork following local rules and regulations.
• Facilitate Finance Procedure eg scanning invoices, attending to supplier queries, check for irregularities; following up with suppliers on missing documentation; maintain and check document flow registers, monitor and follow-up on missing expense reports.
• Assist with HR paperwork (collect, scan & send vacation requests, distribute & collect vacation orders and other HR documentation, collect and pass for signature sick leave certificates).
Required skills and profile:
Self-starter, Solution driven, Service oriented / Hospitality
Organized, but adaptable. Multi-tasker
Eye-for-detail, friendly, good communicator and negotiator, discrete
German - native or Proficiency / English – intermediate, enough for an interview / Russian – would be an advantage
Availability of the necessary documents for work in the European Union (work permit, working visa)
Required Experience
Up to 3 years of relevant work experience of several offices supporting role preferably in a dynamic and international environment.
We offer:
Multinational work environment;
Opportunity to develop your skills in various areas;
Competitive salary package;
Location: Germany, Berlin;
Our schedule is from Monday to Friday 10:00-18:00
To apply for this job please visit LinkedIn.