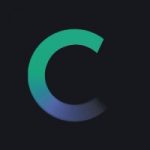 Digital Marketer
When Russian hacker, Vladimir Leonidovitch Levin, attempted the biggest bank heist the world had ever seen via dial-up internet in 1994, Zia Hayat, Callsign CEO and founder, was hooked - armchair fraud had become a real possibility. From this moment, Zia knew he wanted to play a part in stopping the bad guys and securing the internet for all.
Founded In 2012, Callsign's mission has been to make Digital Identity simple and secure for everyone and everything. In that time, we've grown to over 200 employees, opened offices in Singapore and Abu Dhabi, been recognised as a WEF Global Innovator and our technology is being used by many of the world's leading financial institutions to keep millions of consumers safe. But we aren't stopping here. The identity revolution has only just begun, and we are looking to hire the brightest and inquisitive minds to help us make every web, mobile and physical Interaction seamless and secure. If this sounds like you, lets chat
Are you an experienced digital leader who can build, track and optimize digital marketing campaigns across all digital channels? If so we're now looking for a highly motivated individual who has the desire to build and develop a world-leading digital presence across our web, social and email channels.
The ideal candidate will be comfortable to both develop and execute strategic initiatives, as well as owning and driving our performance marketing and, developing the area of data analytics further in the company. You will have experience working with multiple global teams and be comfortable working in a collaborative, fast-paced environment.
As part of the Marketing Programs team, you'll collaborate across the wider Marketing team and business. Using insights and data, you'll be constantly on the search for new opportunities to reach our audiences and deliver timely and relevant content
Responsibilities:
Develop and own the digital marketing strategy
Day-to-day management of all digital web channels and CMS
Work closely with Head of Programs to develop global, integrated marketing campaigns across email, social media and display advertising
Work closely with Field Marketing teams in executing and developing their campaigns
Develop and manage the social media strategy, including writing social posts
Help in the writing and posting of content for the blog and website
SEO / SEM management across websites
Strong analytical ability to evaluate end-to-end customer experiences across multiple channels and customer touch points
Identify trends and insights to optimize channel performance.
Own and manage Google Analytics and other measurement tools
Build reports that to track and report on ROI for Marketing activities
Educate and support sales on digital initiatives across social and other digital channels
Using your knowledge of segmentation to deliver timely and relevant communications to prospects and customers
Be an internal brand ambassador and teacher who motivates colleagues to effectively advocate for Callsign internally and externally
Understand the nuances of content and campaigns on a global scale, ensuring Callsign can reach and relate to audiences globally.
Requirements:
4+ years B2B digital marketing experience
Bachelor's degree or equivalent experience in marketing or communications
(Preferable) CIM qualification or equivalent in (digital) marketing
Solid knowledge of website analytics tools including Google Suite and GA4.
Experience using social media publishing tools
Experience using website CMS tools
Automation / CRM knowledge (HubSpot highly preferable)
Proficient knowledge of HTML and SEO
Experience in paid media
A self-starter with a can-do attitude and attention to detail
A team player who shares ideas and supports the team, lending a hand where needed
An explorer who's searching for ideas and inspiration
A passionate advocate of (digital) marketing who'll bring the wider team on the journey
You're able to simultaneously manage multiple projects with short deadlines
This is an onsite role, based in our London HQ.
To apply for this job please visit LinkedIn.