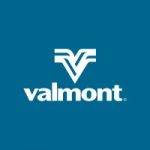 Digital Design Intern
28800 Ida St Valley Nebraska 68064-8016
Why Valmont
We're Here to Move the World Forward.
Valmont impacts millions of people around the world every day, yet they might not realize the many ways. Our technology is helping feed the growing population, supplying the world with more reliable energy and access to renewables, enhancing connectivity in remote and urban locations to create a sustainable future and so much more. Simply put, Valmont is advancing agricultural productivity and reimagining vital infrastructure to make life better.
Join a
Fortune
1000 company that respects hard work, honors diversity and invests in our employees as we focus on creating the world of tomorrow, today.
We are the modern workforce
. Are you ready to move the world forward? Apply now.
At Valmont, interns have the opportunity to jump-start their career, work on real projects, and gain valuable experience in their industry. But don't just take our word for it, click this link to hear what our interns have to say about their experience at Valmont!
A Brief Summary Of This Position
The Digital Design Intern is responsible for creating high-quality, effective, and efficient e-learning modules, videos and other digital content, and working directly with our Learning Management System (LMS). This individual contributor position reports to the Manager Global Learning. The goal of this position is to develop Interns and expand their skills in preparation for a Full-Time position with our team.
Essential Functions
Use Articulate Storyline 360, Adobe Creative Cloud, and other software to create functional/technical online training courses and videos to drive critical business outcomes and adapt trainings to end-learner needs
Utilize Valmont's learning management system and provide technical support to end-users
Support the testing and adjusting of the training materials to correct any technical problems, and produce documentation describing the design process
Work with other instructional designers on a team, as well as subject matter experts for content, throughout Valmont's divisions for both North American and global stakeholders
This position reports to the Manager Global Learning, has no direct reports and will often collaborate other team members
Available for a flexible schedule of 15-35 hours per week after team member has been trained and demonstrates proficiency in various job functions
Required Qualifications of Every Candidate (Education, Experience, Knowledge, Skills and Abilities):
Bachelor's Degree (completed or currently pursuing) in a relevant field OR Associates Degree with 2+ years of relevant experience OR 3+ years of relevant experience
Experience with: multi-media creation, e-Learning development, or LMS administration
Ability to learn new software such as Articulate Storyline, Adobe Creative Suite, Camtasia
A strong working knowledge of Microsoft Word, Excel, Outlook, and Power Point
Experience with (or ability to learn) operation of media production equipment
The ability to work in an environment of change and innovation while maintaining organization
Highly Qualified Candidates Will Also Possess These Qualifications
Experience with storyboarding (creating a roadmap of the learning journey of a course)
Interest in adult learning theories and curriculum development
Interest in Learning Management Systems (LMS, i.e. Cornerstone)
Interest in E-Learning Design, E-Communications, Education, Social Media or Web Development
Technical writing and multimedia experience
Experience with audio recording and editing
Experience in graphic design
Experience with video/film recording and editing software (Adobe Premiere Pro CC)
Fluency in Spanish, French, Portuguese, Italian, or Russian
The ability to adjust the content of multimedia presentations for different demographics and/or end-users
Skill to use Articulate Storyline 360 software
Skill to use Adobe Creative Suite, Photoshop, Illustrator and InDesign
The ability to learn how to use web conferencing tools
Passion and integrity with the drive to excel and deliver exceptional results
Working Environment And Physical Efforts
The employee frequently is required to use hands to type, finger, handle, and reach while working in the office on the computer. The employee is occasionally required to stand and moving about the office. The employee may occasionally lift and/or move up to 40 pounds when working with larger cameras, microphone stands and audio equipment. There are areas of the plant that can only be accessed by climbing stairs although visits to these areas are rare. The employee needs to be able to bend down and twist to plug equipment into some hard to reach electrical sockets. Specific vision abilities required by this job include close vision, distance vision, peripheral vision, and depth perception. The employee needs to be able to hear in order to edit the audio areas of the videos. It is rare that an employee would have to work from an elevated height such as from a ladder. The employee needs to be able to get to and from different sites used for filming. This position requires some decision making that will be visible to large areas of the company and there are times when the workload is great. Although some of the tasks are repetitive, the job has new challenges every day.
Valmont does not discriminate against any employee or applicant in employment opportunities or practices on the basis of race, color, religion, sex, sexual orientation, gender identity, national origin, age, genetic information, veteran status, disability or any other characteristic protected by law. Reasonable accommodation may be made to enable individuals with disabilities to perform the essential functions.
If you have a disability and require any assistance in filling out the application for employment email EEOCompliance@Valmont.com.