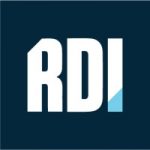 Development Manager
How to Apply
If you would like to apply, please send your Resume and Cover Letter to apply@rdi.org
About us
The Renew Democracy Initiative (RDI) is a non-partisan idea advocacy organization committed to identifying and combating threats to freedom in the US and around the world. Founded in 2017 by former World Chess Champion and Russian dissident Garry Kasparov, the organization is especially attuned to the dangers posed by political extremism domestically and dictators internationally. Today, Ukraine finds itself on the frontlines of this fight between dictatorship and freedom so in addition to our domestic focus, RDI has stepped up as one of the leading organizations supporting Ukraine's efforts to defend itself from Russia's brutal invasion.
The Role
The Development Manager will work with the Executive Director, the Development Committee, and other members of the team to raise revenue to pursue the organization's strategic goals.As the first full-time development professional at RDI, you will be the person primarily responsible for individual and institutional donor research, gift processing and donor stewardship. You should also be prepared to help manage and organize fundraising (and friend-raising) events in New York, DC, and other states.
We're looking for a detailed oriented individual who will work independently in a fast-paced mission-driven environment. The successful candidate is someone comfortable taking initiative and owning their projects from start to finish. As a startup, RDI has an all-hands-on-deck mentality.
Key Responsibilities
Managing Donor Relationships:
Qualify new donors and establish schedules for the cultivation and solicitation of gifts from RDI's major gift prospects. Ultimately the goal should be to ensure that the Executive Director and members of the board can be more efficient and maximize the amount of time they spend engaging with supporters;
Implement a stewardship program aimed at cultivating deeper ties with donors;
Organize and manage events to engage existing RDI supporters as well as attract new donors;
Create and send donor correspondence, including timely acknowledgment of all gifts;
Coordinate and conduct meetings whether in person or virtually with donors, prospects, volunteers, and key constituencies.
Strategy & Organizational Growth
Work with other team members to write grant and sponsorship proposals for individuals, institutions, and corporations;
Identify new significant institutional or individual donor prospects;
Come up with ideas for ways to grow the organization, increase appeal to supporters, and identify new revenue streams.
Operations
Manage RDI's CRM, currently NGPVan EveryAction (but liable to change), ensuring data integrity, and consistency;
Monitor and report regularly on the progress of the development program;
Monitor all donor information; provide and present statistical analysis to senior staff and board members.
Qualifications of an Ideal Candidate
Strong organizational skills
Flexible and adaptable work and interpersonal style
Excellent communication skills, both written and oral; demonstrated ability to influence and engage a wide range of donors and build long-term relationships
Prior professional experience of at least 4 years in a nonprofit organization in a development function.
Tangible experience of having expanded and cultivated existing donor relationships over time
Ability to work both independently without close oversight, but also function as a team player who will take initiative, and manage multiple tasks and projects concurrently
Bachelor's degree required
Logistics & Benefits
We offer a competitive salary at $65,000 to $100,000 depending on experience, generous benefits, flexible hours, paid time off, and unique opportunities for ongoing professional development
Strong preference for candidates in the New York or Washington, D.C. Metro areas.
Ability to travel domestically preferred
U.S. work authorization required
To apply for this job please visit LinkedIn.