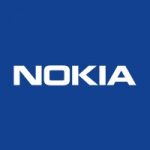 Development Engineer – Software
Come create the technology that helps the world act together.


Nokia is committed to innovation and technology leadership across mobile, fixed and cloud networks. Your career here will have a positive impact on people's lives and will help us build the capabilities needed for a more productive, sustainable, and inclusive world. We challenge ourselves to create an inclusive way of working where we are open to new ideas, empowered to take risks and fearless to bring our authentic selves to work.
The team you'll be part of


The pandemic has highlighted how important telecoms networks are to society. Nokia's Network Infrastructure group is at the heart of a revolution to bring more and faster network capacity to people worldwide through our ambition, innovation, and technical expertise.
What You Will Learn And Contribute To

This is a role requiring highly skilled software development engineers with a good understanding of embedded hardware and an ability to follow a project through from start to finish in a small focused team.
The candidate will develop software for the packet forwarding module on the state of the art Alcatel-Lucent 7x50 carrier router platform.
Activities involve developing new product features for the system, and software driver development for new cutting edge hardware systems


Your Skills And Experience

The candidate must have a minimum of a 2.1 degree in Computer Science or Electronics, or a similar field.
Up to 5 years software development experience
Prior experience in designing, developing, and unit testing software features.
Excellent C and C++ programming skills. Knowledge of assembly language programming (i386, mips) is a major plus.
Knowledge of data structures, algorithms, multi-process, multi-threaded software development.
Understanding of networking protocols at both layer 2 and layer 3 (IP)
Experience with embedded software development tools such as VxWorks, Tornado, GCC compilers, version control systems, is highly desirable.


Afrikaans Albanian Amharic Arabic Armenian Azerbaijani Basque Belarusian Bengali Bosnian Bulgarian Catalan Cebuano Chichewa Chinese (Simplified) Chinese (Traditional) Corsican Croatian Czech Danish Dutch English Esperanto Estonian Filipino Finnish French Frisian Galician Georgian German Greek Gujarati Haitian Creole Hausa Hawaiian Hebrew Hindi Hmong Hungarian Icelandic Igbo Indonesian Irish Italian Japanese Javanese Kannada Kazakh Khmer Korean Kurdish Kyrgyz Lao Latin Latvian Lithuanian Luxembourgish Macedonian Malagasy Malay Malayalam Maltese Maori Marathi Mongolian Myanmar (Burmese) Nepali Norwegian Pashto Persian Polish Portuguese Punjabi Romanian Russian Samoan Scots Gaelic Serbian Sesotho Shona Sindhi Sinhala Slovak Slovenian Somali Spanish Sundanese Swahili Swedish Tajik Tamil Telugu Thai Turkish Ukrainian Urdu Uzbek Vietnamese Welsh Xhosa Yiddish Yoruba Zulu
Text-to-speech function is limited to 200 characters
Options : History : Feedback : Donate Close
What We Offer

Nokia standard offering:


Nokia offers flexible and hybrid working schemes, continuous learning opportunities, well-being programs to support you mentally and physically, opportunities to join and get supported by employee resource groups, mentoring programs and highly diverse teams with an inclusive culture where people thrive and are empowered.
Nokia UK Limited offer a Flexible Benefits programme (Flex) where additional benefits can be purchased through salary. These include, but are not limited to, Dental insurance, Travel insurance, Critical Illness Insurance and Health Assessments.
Nokia is committed to inclusion and is an equal opportunity employer


Nokia has received the following recognitions for its commitment to inclusion & equality:
One of the World's Most Ethical Companies by Ethisphere
Gender-Equality Index by Bloomberg
Workplace Pride Global Benchmark
LGBT+ equality & best place to work by HRC Foundation


At Nokia, we act inclusively and respect the uniqueness of people.
Nokia's employment decisions are made regardless of race, color, national or ethnic origin, religion, gender, sexual orientation, gender identity or expression, age, marital status, disability, protected veteran status or other characteristics protected by law. We are committed to a culture of inclusion built upon our core value of respect.
Detect language Afrikaans Albanian Amharic Arabic Armenian Azerbaijani Basque Belarusian Bengali Bosnian Bulgarian Catalan Cebuano Chichewa Chinese (Simplified) Chinese (Traditional) Corsican Croatian Czech Danish Dutch English Esperanto Estonian Filipino Finnish French Frisian Galician Georgian German Greek Gujarati Haitian Creole Hausa Hawaiian Hebrew Hindi Hmong Hungarian Icelandic Igbo Indonesian Irish Italian Japanese Javanese Kannada Kazakh Khmer Korean Kurdish Kyrgyz Lao Latin Latvian Lithuanian Luxembourgish Macedonian Malagasy Malay Malayalam Maltese Maori Marathi Mongolian Myanmar (Burmese) Nepali Norwegian Pashto Persian Polish Portuguese Punjabi Romanian Russian Samoan Scots Gaelic Serbian Sesotho Shona Sindhi Sinhala Slovak Slovenian Somali Spanish Sundanese Swahili Swedish Tajik Tamil Telugu Thai Turkish Ukrainian Urdu Uzbek Vietnamese Welsh Xhosa Yiddish Yoruba Zulu
Job


Integration, Verification & Testing - Applied R&D Engineer
Primary Location


Europe North-United Kingdom-United Kingdom-Uxbridge
Schedule


Full-time