Archived (not relevant)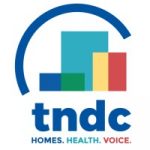 Desk Clerk (PT)
Job Details
Job Location
Ritz Hotel - San Francisco, CA
Position Type
Part Time
Job Shift
Day
Description
SUMMARY
Under the direct supervision of the Assistant Manager or the General Manager, the Desk Clerk is responsible for screening visitors, and monitoring activities at the front desk of TNDC properties. The desk clerk is responsible for assisting building management with maintaining the site safety as well as providing ongoing administrative support.
Pay Rate
: $22.00/hour
Location
: Ritz Hotel - 216 Eddy Street, San Francisco Ca. 94102
Schedule
: Saturday/Sunday 7:00 am to 3:00 pm
Essential Duties
Screen all visitors to confirm that they are the authorized guests of building residents.
Ensure visitors are escorted by tenants at all times.
Respond to emergencies as needed.
Maintain complete and accurate confidential Building Log.
Fill out incident reports as necessary.
Report violations of the House Rules and Regulations and rules of conduct outlined in the Rental Agreement.
Take part in all online and in person trainings that are required for job function; this includes job specific trainings and companywide training.
Oversee front entry and lobby to ensure cleanliness and security; performs minor janitorial duties as needed.
Provide administrative support for Assistant Manager by opening and time stamping mail and invoices, preparing check requests, preparing recertification packets and filing.
Answer phones and operate intercom system as needed.
Provide information to tenants, visitors, and applicants concerning Housing.
Other duties as assigned.
Qualifications
REQUIRED SKILLS
Knowledge and skills:
Ability to work tactfully and under stress.
Ability to achieve competency in Microsoft Office Suite specifically Word, Excel, and Outlook
Ability to read, write and communicate in English.
Ability to follow directions and work independently.
Willingness to be on-call, with access to a phone.
Good judgment and common sense, ability to successfully resolve conflicts.
Honesty and dependability.
Ability to work with, and to be sensitive to a diverse multi-cultural low-income population.
Ability to resolve conflict in a professional manner.
Ability to maintain confidentiality and to exercise discretion concerning residents issues.
Strong customer service skills
Physical Requirements:
Ability to coordinate eyes, hands and fingers in performing duties which include typing, writing, reading and similar tasks.
Ability to exert physical effort involving moving around buildings, climbing stairs, moving from one area to another or standing/sitting for periods of time.
Visual acuity necessary to inspect buildings and review documents.
Hearing acuity sufficient to use telephone and communicate with residents and staff.
Environmental Adaptability:
Ability to work in an office environment and in and outside a variety of residential buildings as needed.
Ability to work tactfully and under stress.
Mathematical Ability:
Ability to do basic addition, subtraction, multiplication, and division, as needed per job duties.
Judgment and Situational Reasoning Ability:
Ability to use independent judgment in non-routine situations, such as dealing with a disturbance.
Good judgment and common sense, ability to successfully resolve conflicts.
Language and Communication Ability:
Ability to communicate effectively with coworkers, staff at all levels and residents, both verbally and in writing.
Ability to understand changes in policy, methods, operations, etc. as they apply to the desk clerk position.
Ability to respond appropriately in pressure situations; possess an even temperament and strong interpersonal and customer service skills.
Ability to read, write and communicate in English.
Minimum Requirements
High School Diploma or GED.
Good organizational, interpersonal and communication skills.
Preferred Qualifications
Basic knowledge of Microsoft Office Suite.
Experience working in an affordable housing environment
Experience/Familiarity with the Tenderloin Neighborhood
Experience in conflict resolution, crisis intervention, resident relations
Proficiency in a language other than English (ex. Spanish, Cantonese, Russian)
Tenderloin Neighborhood Development Corporation is an Equal Opportunity Employer.
In compliance with the San Francisco Fair Chance Ordinance (August 13, 2014), all qualified applicants with criminal histories will be considered for the position.