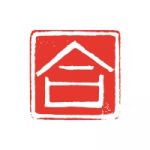 Desk Clerk – 1296 Shotwell (Part-time Weekend Grave Shift)
Job Summary
: The Desk Clerk is responsible for maintaining safety and security of the building for all tenants. This position involves extensive interaction with staff, tenants, vendors, law enforcement, and visitors in compliance with Property Management Policy and House Rules.
Status:
Part-time, Nonexempt, Regular
Location:
Mission neighborhood, San Francisco
Hours:
Saturday and Sunday, 12:00 a.m. – 8:00 a.m.,
(may work holidays)
Salary:
$18.57 per hour
The Organization:
A private non-profit founded in 1977, Chinatown Community Development Center believes in a comprehensive vision of community. We own and/or manage approximately 37 affordable housing buildings serving over 4,500 low-income seniors, single adults, formerly homeless adults, and families of diverse ethnic and cultural backgrounds in San Francisco's Chinatown, Tenderloin, Western Addition, and Polk Gulch neighborhoods. We also build housing, develop grassroots leadership, and engage low-income residents and youth. Our employees are passionate about the mission; thrive in a family organizational culture; and embody values of empowerment, teamwork, and compassion. Chinatown CDC serves a diverse population and is committed to hiring practices that provide culturally competent services. We encourage people of color to apply.
Essential Functions
Sign-in all visitors who enter and leave building in compliance with Property Management's Policies and Procedures as well as applicable House Rules
Communicate all problems that occur after hours to the proper staff
Update the daily log and/or other front desk forms
Job Responsibilities
Sign-in all visitors who enter and leave building
Monitor all exits via surveillance footage + foot patrol of building during shift
Update the daily log in detail to pass on information
Report House Rules violations to the Property Manager
Take initiative in calling 911 or non-emergency police per protocol and report all building emergencies to the On Site Manager, Property Manager and/or Property Supervisor
Write up incident report and route to proper staff per protocol
Respond to all building emergencies in the absence of On Site Manager, Property Manager or Property Supervisor
Maintain orderliness of the front entrance, lobby, and adjoining rooms/areas
Other
Embody organization values (respect & compassion, empowerment, teamwork)
Contribute to a safe and pleasant work environment
Follow policies, procedures, and safe work practices
Other duties as assigned
Knowledge, Skills, And Experience
Pleasant and professional manner
Takes initiative to problem solve
Good written and verbal communication skills
Ability to function under stressful circumstances
Willingness to do varied tasks
Calm disposition
Minimum Qualifications
Ability to work with people of diverse social, economic, and ethnic backgrounds
Sensitivity to issues facing Family, homeless, disabled, and elderly populations
Excellent interpersonal skills
Preferred Qualifications
Prior experience with security and/or reception work
Excellent Customer Service Skills
Familiarity with Microsoft Outlook, Word and Excel programs
Bilingual in English and Chinese, Russian, and/or Spanish languages
Condition of Employment
As of January 4th, 2022, All Chinatown Community Development Center employees are required to be fully vaccinated against Covid-19. All new hires must show proof of vaccination status at the time of employment offer. Exemptions will be made for applicants with a valid medical reason or a sincerely held religious belief and must be submitted within a timely requested manner. Additional documentation may be required by CCDC if exemption is approved.