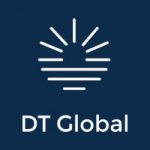 Deputy Chief of Party – Operations
Job Brief


Position Location: Worldwide
DT Global is driven by a fundamental commitment to one goal: to work in partnership with communities, governments, and the private sector to deliver innovative, data-driven solutions that transform lives beyond expectations. DT Global—launched in 2019—is built on legacy companies AECOM International Development's Services Sector, Development Transformations, IMC Worldwide, and Cardno International Development. To fulfill its profit-for-purpose mission, DT Global is a key donor to the DT Institute, an independent not-for-profit organization, in support of DTI's efforts to test new ideas or expand on donor partner priorities with the aim to improve as many lives as possible.
Our global team of almost 2,500 staff and experts work in over 100 countries. We aim to maximize sustainable development impact across a wide range of practice areas, including Conflict Prevention, Stabilization & Transition; Economic Growth; Environment & Infrastructure; Governance; and Human Development. We meet communities where they are on the development spectrum and help them move to where they want to be. Together, we bring over 60 years of experience, relationships, and technical excellence to improve lives around the world on behalf of our partners, clients, and stakeholders.
Position Summary
: DT Global is seeking applications from qualified candidates for anticipated USAID-funded programs worldwide, to be based in countries including Latin America, Sri Lanka, Sudan, and throughout Central America. The Deputy Chief of Party – Operations (DCOP-O) plays a key role in supporting the Chief of Party to effectively manage and implement the contract. The DCOP- Ops' responsibilities may include oversight of grants programming; financial, procurement, and budgeting management; human resources, personnel recruitment and management; subcontractor management; and Task Order start-up and close-out. The DCOP- O is responsible for ensuring compliance with USAID rules and regulations and coordinating with DT Global Home Office on all compliance issues, seeking legal and policy guidance on any applicable restrictions. The DCOP- O will be expected to have a good grasp of the programmatic aspects of the program and be prepared to step in as needed to support the COP and other program staff in activity development aspects of the project while staying apprised of the evolution of the local political, legal, and economic situation and on how to continuously adapt the program. In these areas the DCOP-O will coordinate closely with other staff, including the Deputy Chief of Party – Programs, should one exist, and will liaise with USAID and DT Global's Home Office.
Primary Responsibilities:

All operations including but not limited to administration, logistics, procurement, budgeting, financial, and property.
Ensuring that program implementation is in accordance with USAID regulations and procedures and the specifications determined in the Contract. This will include monitoring grantee worthiness, ensuring that all procurement processes are perceived as transparent by beneficiary communities, assuring fair and transparent procurement processes, review of financial management, and monitoring grant implementation.
Ensuring that the most reasonable, fair, expeditious, and appropriate procurement choices were made pursuant to the Contractor Procurement Guide.
Supervising DT Global's day-to-day field presence in the areas of operations (including the project's facilities such as office space, equipment and project vehicles), administration, logistics, procurement, budgeting and financial accounting.
Under the supervision of and in close collaboration with the COP, participating as needed in oversight of grant activities, including grant development, grant implementation, management, monitoring, evaluation, and grant closing.
Acting as the Chief of Party when the COP is absent from the program.
Supervising the daily financial operations of the program, which includes cash flow management, timesheet recording, reporting to USAID/OTI on the financial aspects of the project, and daily monitoring of obligations, budgets, and expenditures.
Ensuring continuous liquidity for the project; handling all human resource issues; supervising the day-to-day implementation of all grants made under the program; and investigating and identifying new ways of achieving program efficiencies.
Coordinating with the Contractor Home Office on all compliance issues, seeking legal and policy guidance on sanctions and other applicable restrictions.
Undertaking other duties as assigned by the COP.


Education and Minimum Qualifications:

A minimum of six (6) years of relevant work experience and a bachelor's degree or ten (10) years of relevant work experience without a bachelor's degree. Relevant experience entails working on donor-funded projects in a related role.
Experience working in developing countries is required.
The candidate should be fluent in the Contractor's and USG's policies and procedures in regards to human resources, financial management, financial reporting, and procurement processes, systems, and grants management.
Financial management experience, including budgeting; financial management (tracking, reporting and accounting); and procurement.
Experience with grants or small grants under contract programs.
Experience with a donor, Contractor, or international NGO managing an office or program.
Proficiency in written and oral English.
Minimum of one (1) year supervisory experience.


Preferred Qualifications:

Experience working in a complex, high-speed and challenging field operations environment.
Demonstrated experience and knowledge in establishing systems and overseeing program start-up under limited time constraints.
Demonstrated experience and knowledge in overseeing program close-out.
Experience working in countries undergoing transition.
Experience with cash grants to local organizations.
Supervisory experience working with culturally and geographically diverse staff.
Experience with remote management in transition or insecure environments.
Experience with political transition, peace-building or post-conflict programs.
Demonstrated working fluency or proficiency in Arabic, French, Russian, or Spanish.


Core Competencies:

TEAMWORK:
Works cooperatively and effectively with others to achieve common goals. Participates in building a culture characterized by inclusion, trust and commitment.
COMMUNICATION:
Effectively conveys information and expresses thoughts professionally. Demonstrates effective use of listening skills and displays openness to other people's ideas and thoughts.
ADAPTABILITY:
Adjusts planned work by gathering relevant information and applying critical thinking to address multiple demands and competing priorities in a changing environment.
CUSTOMER/CLIENT FOCUSED:
Anticipates, monitors and meets the needs of customers and responds to them in an appropriate and responsive manner.
DIVERSITY AND INCLUSION:
Conveys respect for diverse individuals and perspectives; models inclusive behavior and treats everyone fairly.
PROFESSIONALISM:
Displays appropriate and ethical behavior, integrity and personal presentation in the workplace always; demonstrates respectful communication for others, both verbal and non-verbal.
We thank all applicants for their interest. Only short-listed candidates will be contacted.


DT Global is an Equal Opportunity Employer. All qualified applicants will receive consideration for employment without regard to race, color, religion, sex, sexual orientation, veteran status, gender identity, or national origin. DT Global prohibits discriminating against employees and job applicants who inquire about, discuss, or disclose the compensation of the employee or applicant or another employee or applicant.