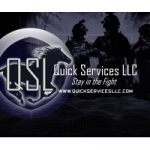 Deployed Mid-level All Source Analyst (OSINT focused)
CLEARANCE REQUIRED: TS/SCI

This job is located in: Kuwait

Minimum Required Qualifications –
Education – Associates Degree OR four years of direct relevant intelligence analysis experience
Experience – at least four years analytical experience at the operational/strategic level within DoD or equivalent Government agencies and requires former MOS 35F, 350F, 18F, 35D, 34A, or equivalent specialty codes such as USMC – 0204, 0210, 0211 - Counterintelligence/Human Intelligence (CI/HUMINT) Specialist, 0231 Intelligence Specialist, U.S. Navy – Navy Intelligence Specialist, USAF - 1N051 All Source Intelligence Analyst,1N771 Human Intelligence Specialist, 1N451A Intelligence Fusion Analyst
Clearance – TS/SCI
Special skills or qualifications (all required) –

Proficient in utilizing standard computer applications and intelligence related automation to support analytical efforts and product development
Familiar with and capable of using social media platforms
Possess strong research, analytical, and writing skills
Be capable of effectively operating as a member of an analytical team from a remote location in support of CJOA requirements
Briefing skills to include the ability to clearly articulate information
Language Enabled based on current or emerging needs of assigned unit - Arabic and/or one Arabic or Russian - independently tested to ensure ability to listen, read, write and translate in accordance with either DPLT or ILR) level 2/2 (Levantine Arabic is preferred but Modern Standard Arabic is acceptable) based on assigned unit needs

In addition to the above, the following are
Highly Desired
qualifications and/or experience that are
NOT
required:
Education - Bachelor's Degree
Experience in either CT, Afghanistan, Iraq/SWA regional issues, HUMINT, CI or military analysis
Competed OSINT Fundamentals Course or OS1
Completed OS302 OSINT Analytic Tools Course
Completed EAG – Basic Social Media Analysis Course
Complete EAG - Advanced Social Media Analysis Course
Language enabled – Farsi - independently tested to ensure ability to listen, read, write and translate in accordance with either DPLT or ILR level 2/2

Why work for QSL?


Our founders, Mel Wick and Bill Cronin, retired from storied careers in the Special Operations Forces (SOF) Community. Like many Americans and military veterans, they felt a strong desire to support the nation's response to the 9/11/2001 terrorist attacks on the World Trade Center and the Pentagon in any way they could. They established QSL to do just that,
Stay in the Fight!
QSL is built on a SOF culture, emphasizing selfless-service and teamwork. Our employees work to ensure that warfighters have every possible resource and all necessary support to safely accomplish their missions in defense of our nation.
QSL's Benefit Package


Because we believe our employees are our most valuable asset, offering a competitive comprehensive compensation package is very important to us. It is the goal of QSL to attract and retain the highest level of experience and technical talent necessary for successful performance. In order to accomplish this, we feel that it is necessary to provide satisfying work, an excellent work environment, and we continually monitor the marketplace to ensure that our total compensation/benefit package remains competitive.
Listed below are some of our standard benefits. We combine all traditional paid time off (Federal holidays, sick time, leave time personal days, jury duty, bereavement, etc.) into one category which allows employees flexibility in how they use their leave time and enables them to better balance their career with their personal needs.
Combined Paid Time Off (PTO)
Medical, Dental, Life Insurance
Disability (Short-Term and Long-Term)
Vision Insurance (CONUS-based employees)
Flexible Spending Account (FSA)
401(k) Retirement Plan
Employee Referral Bonus Program
Employee Discount Programs
Critical Illness and Accident Insurance
Employee Assistance Program

We are an Equal Opportunity Employer. We do not and will not discriminate in employment and personnel practices based on race, sex, age, disability, veteran status, religion, national origin or any other basis prohibited by applicable law. Hiring, transferring, and promotion practices are performed without regard to the above listed items. EEO/AAP, M, F, V, D.