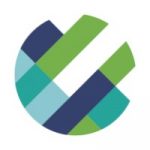 Data Scientist | Data Engineer – Russia Fossil Tracker project
The Centre for Research on Energy and Clean Air (CREA) is seeking a candidate with a passion for data science (e.g. modelling, insights extraction) and asolid foundation in data engineering (e.g. online infrastructure, databases, APIs).
Responsibilities
As part of our data team, you will:
Manage the entire Russia project data infrastructure,including Flask API, Postgres, Google Cloud Platform, and R
Cater to the Russia team's needs for datasets and visualisations
Assist data analysts with APIs and internal dashboards
Respond to data inquiries from journalists
Qualifications
Technical
Proficiency in deploying and maintaining applications and databases on cloud infrastructure, specifically Google Cloud
Advanced knowledge of Python, Postgres, and ideally R
Familiarity with Unix command line and git
Ability to generate high-quality data visualisation
Personal
A continuous learner with a strong desire to grow
Detail-oriented, organised, and takes pride in well-documented, clean code
Diligent in handling data and constantly striving for data validation
A team player who takes suggestions constructively
Strong alignment with our organisational and project mission and values
Please note that candidates are NOT required to possess experience in international trade or the fossil fuel industry.
About CREA
The Centre for Research on Energy and Clean Air (CREA) is an independent research organisation focused on revealing the trends, causes, and health impacts, as well as the solutions to air pollution. We use scientific data, research and evidence to support the efforts of governments, companies and campaigning organisations worldwide in their efforts to move towards clean energy and clean air.
In addition to air pollution and climate change, global reliance on burning fossil fuels also perpetuates conflict and energy insecurity. The Centre for Research on Energy and Clean Air (CREA) is therefore identifying fossil fuel exports from Russia and effective economic and financial countermeasures against Russia to help end the Russian military's unprovoked and unjustified attack against the sovereign nation of Ukraine, which CREA absolutely condemns as a violation of the fundamental values of human wellbeing, safety, and dignity that CREA seeks to advance.
We believe that effective research and communication are the keys to successful policies, investment decisions and advocacy efforts. Our data and insights are regularly picked up by major media outlets (e.g. Financial Times, The Economist, BBC) and used by policymakers and organisations in dozens of countries.
CREA is a fully remote organisation, with current team members based in Europe and Asia.
To apply for this job please visit LinkedIn.