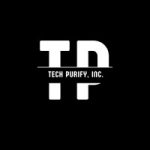 Data Entry Specialist
Full Job Description
CALL FOR EXPRESSIONS OF INTEREST - VACANCY
Data Entry Specialist
Job Posting: 22/Sep/2022
Closure Date: 13/Oct/2022, 4:59:00 PM
Organizational Unit: ESA - Agrifood Economics
Job Type: Non-staff opportunities
Type of Requisition: Consultant / PSA (Personal Services Agreement)
Grade Level: N/A
Primary Location: Home-Based
Duration: Up to 11 month
Post Number: N/A
IMPORTANT NOTICE: Please note that Closure Date and Time displayed above are based on date and time settings of your personal device
FAO is committed to achieving workforce diversity in terms of gender, nationality, background and culture.
Qualified female applicants, qualified nationals of non-and under-represented Members and person with disabilities are encouraged to apply;
Everyone who works for FAO is required to adhere to the highest standards of integrity and professional conduct, and to uphold FAO's values
FAO, as a Specialized Agency of the United Nations, has a zero-tolerance policy for conduct that is incompatible with its status, objectives and mandate, including sexual exploitation and abuse, sexual harassment, abuse of authority and discrimination
All selected candidates will undergo rigorous reference and background checks
All applications will be treated with the strictest confidentiality
Organizational Setting
The Agrifood Economics Division (ESA) conducts economic research and policy analysis to support the transformation to more efficient, inclusive, resilient and sustainable agrifood systems for better production, nutrition, environment and life, leaving no-one behind. ESA provides evidence-based support to national, regional and global policy processes and initiatives related to monitoring and analysing food and agricultural policies, agribusiness and value chain development, rural transformation and poverty, food security and nutrition information and analysis, resilience, bioeconomy, and climate-smart agriculture. The division also leads the production of two FAO flagship publications: The State of Food and Agriculture (SOFA) and The State of Food Security and Nutrition in the World (SOFI).
The Integrated Food Security Phase Classification (IPC) is a global, multi-partner innovative initiative to facilitate decision-making with improved food security analysis. The IPC is a set of tools and protocols for classifying the severity and nature of food insecurity that integrates food security, nutrition, and livelihood information into a clear statement about the nature and severity of food insecurity and implications for response.
IPC incorporates a meta-analytical approach drawing on evidence-based analysis that includes a broad range of data sets and stakeholders. This global initiative is governed and strategically guided by fifteen major food security and nutrition agencies: Action Against Hunger, Care International, Comité Permanent Inter-Etats de Lutte contre la Sécheresse dans le Sahel (CILSS), Joint Research Centre of the European Union (JRC), Famine Early Warning Systems Network (FEWS NET), FAO, Food Security Cluster, Global Nutrition Cluster, Intergovernmental Authority on Development (IGAD), Oxfam, Southern African Development Community (SADC), Save the Children, Sistema de la Integración Centroamericana (SICA), UNICEF and WFP.
The IPC Global Support Unit (GSU), hosted within ESA (FAO), is the operational arm of the Steering Committee and is responsible for the coordination of IPC normative development, IPC global standards on quality and compliance, as well as the global coordination of capacity building support to IPC activities worldwide.
The GSU works on the development of a new Analysis Platform to support the IPC Analytical Process. Data from different sources will be integrated and prepared within the Analysis Platform to inform the analyses conducted at country and sub-national level. The Data Entry Specialist will support this process by helping to prepare evidence within the platform from different sources and supporting country teams in creating specific information products for IPC Country Analysis.
FAO International Consultants and Call purpose
The Organization frequently engages experts to work on short-term activities and projects as international consultants or under personal service agreements (PSA) at various levels of experience (see minimum requirements below). International consultants or PSAs are engaged by the Organization to provide expertise, skills or knowledge for the performance of a specific task or piece of work, which is short-term by nature. The assignment may involve full-time or part-time functions. The assignment can be from 1 month up to 11 months. The possibility of extension is subject to satisfactory performance and depending on the availability of resources and needs of the Organization.
Individuals meeting or exceeding the requirements of the Call will be included in the ESA Divisional Roster. Experts who are registered in the Roster are available for consideration whenever relevant opportunities arise matching the required profiles. Contracts will be home-based with possible limited travel.
Reporting Lines
Selected applicants will work under the overall guidance of the ESA Division Director and the IPC Global Programme Manager, the direct supervision of the IPC Technical Development Team Leader, and in close collaboration with relevant teams and colleagues within the Global Support Unit, especially the Information Systems Team, the Country Support Team, the Quality Assurance Team and the Information Management specialist.
Technical Focus
The Data Entry Specialist will be responsible for data management, analysis, and other tasks as defined by the Technical Development Team Leader. The incumbent will undertake the following activities with guidance and supervision from the Technical Development Team Leader and the Senior Information System Advisor.
Tasks and responsibilities
The Data Entry Specialist will undertake the following duties;
Data Entry and Management
Assess data sources, including their quality, frequency, and reliability
Organize and enter data into IPC digital platforms using standard tools
Support country teams in data preparation and integration
Establish a general data entry strategy with work plans, protocols, and timeline
Create and maintain user guidelines and protocols for data entry and management
Recommend new/improved methods of data acquisition and entry
Maintain task overview in dedicated project management tool
Establish data set organization and maintain/update as required
Based on opportunities as they arise, participate in IPC Level 1 training and IPC in-country analysis exercises to provide hands-on support to country teams for data preparation and management;
Attend to training and analysis sites as possible (travel might be required);
Following attendance at these events, draft short reports based on the experience, including recommendations for improvements;
Regularly update the IPC Technical Development Coordinator and Product Development Manager on work plan progress, informally and formally, briefing on relevant issues and discussions that may arise, seeking guidance and decisions as necessary. Undertake other related tasks of GSU as needed and requested by the IPC Technical Development Coordinator.
CANDIDATES WILL BE ASSESSED AGAINST THE FOLLOWING
Minimum Requirements
University degree in science, social science software engineering, computer science or related subjects;
Working knowledge of English and limited knowledge of one of the other FAO languages (French, Spanish, Arabic, Chinese, Russian) for Consultants. Working knowledge of English for PSA.SBS.
At least 5 years of data entry or related office experience;
F
HOW TO APPLY
To apply, visit the recruitment website at Jobs at FAO and complete your online profile. We strongly recommend that your profile is accurate, complete and includes your employment records, academic qualifications, and language skills
Candidates are requested to attach a letter of motivation to the online profile


Once your profile is completed, please apply, and submit your applicationCandidates may be requested to provide performance assessments and authorization to conduct verification checks of past and present work, character, education, military and police records to ascertain any and all information which may be pertinent to the employment qualifications
Incomplete applications will not be
considered
Personal information provided on your application may be shared within FAO and with other companies acting on FAO's behalf to provide employment support services such as pre-screening of applications, assessment tests, background checks and other related services. You will be asked to provide your consent before submitting your application. You may withdraw consent at any time, by withdrawing your application, in such case FAO will no longer be able to consider your application
Only applications received through the FAO recruitment portal will be considered
Your application will be screened based on the information provided in your online profile
We encourage applicants to submit the application well before the deadline date.
If you need help, or have queries, please contact: Careers@fao.org
FAO IS A NON-SMOKING ENVIRONMENT
To apply for this job please visit LinkedIn.