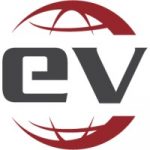 Data Entry Specialist – books & periodicals
Company Introduction
Do you like foreign languages or global studies? Library Science or troubleshooting?
East View is a leading provider of native and translated foreign language information products and services, including Russian, Chinese, and Arabic databases, print periodicals, books and microforms. We serve all geographies and many market segments, including academic institutions, government organizations, corporations, public and federal libraries and law firms.
Position Summary:
East View Information Services is seeking a part-time data entry specialist at our Minnetonka headquarters. Fluency in English is required, as well as working knowledge of Chinese (reading fluency preferred). This position would comprise of 20-25 hours per week, with some flexibility in scheduling (hours will fall between 8-5, Monday-Friday). This person must be detail-oriented and have basic computer knowledge.
Duties:
Entry of books and periodicals into our systems in multiple languages
Learning and adhering to specific data entry guidelines necessary for our customer base
Learning and using the special tools we have built to make foreign language data entry easier
Preparing purchase orders for entered products when requested
Cover scans of important products to be added to our system/website
Other tasks as assigned by supervisor
Qualifications:
Strong attention to detail or proof-reading
Chinese reading and writing language skills required (simplified and/or traditional)
Fluency in English language
Any prior experience in academic research, library science or publishing work environment desired but not required
Must be highly organized and skilled in time management with ability to prioritize work, handle multiple tasks, and manage deadlines
Must have strong track record of accuracy in communications and technical details
Must be proficient in Microsoft Excel and other MS Office products
Ability to learn new products quickly and to adapt to changes in delivered services.
This is an onsite position located in Minnetonka MN near Hopkins Crossroads/Hwy 394
Workplace Details
This is a 100% onsite position located in Hopkins Minnesota near Hopkins Crossroads/Hwy 394
The schedule is 20-25 hours per week during core business hours (Monday-Friday 8:00 am – 5:00 pm).
Ample, free, onsite parking.
Powered by JazzHR
kOLww8jWto