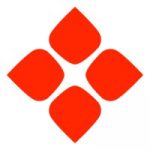 Data Collection Analyst
Looking for a great way to earn extra cash while you are at home? Help improve AI technology through data collection!
Appen is a global leader in the development of high-quality, human-annotated datasets for machine learning and artificial intelligence. Appen brings 25 years of experience capturing and enriching a wide variety of data types including speech, text, image, and video. With deep expertise in more than 180 languages and access to a global crowd of over 1 million skilled contractors.
Become a Data Collector that contributes to entering information into a database and ensures that your data collection sources are accurate. Data collection is the process of gathering and measuring information on variables of interest, in an established systematic fashion that enables one to answer stated research questions and evaluate outcomes.
· Short-term earning potential
· Fluent spoken and written skills in English, Welsh, Swedish, Russian, Norwegian, Etc.
· Must be a resident of United Kingdom.
· No experience is necessary.
· Work from home with flexible hours
Equipment Needed:
· A smartphone device, Android or iOS
· Personal computer or laptop
· Good and stable internet connection
Join the fun with AI Technology! Become an Appen Contributor!
https://connect.appen.com/qrp/public/project?type=data_collection&utm_campaign=LinkedIn-Afordan_General_RUS-UK_
What to expect when you register:
· Create an Appen Account
· Choose (Language) (United Kingdom) as your primary language, we would suggest for you to see more projects, make sure to add all your native languages when creating your profile in the system to show more available projects in your country. Once you completed the registration, you will be screened for eligibility.
· Complete your profile and project registration [5 min]
· Study the provided guidelines [at your own pace]
· Agree to confidentiality and ways of working rules
· Pass the quiz
Thank you and we hope to work with you soon!
"Appen has a diverse, inclusive culture that is vital to our mission of helping build better AI. We offer opportunities for individuals of all abilities and backgrounds."