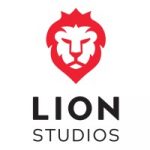 Data Analyst
Lion Studios is a mobile games publisher that works with mobile developers to get their games discovered by players around the world. Headquartered in San Francisco, Lion Studios' creative and strategy teams utilize their expertise to help game developers break through the noise and grow their businesses. Since launching in 2018, Lion Studios has driven 90% of its games to the Top 10 in the App Store and Google Play and helped drive 16 games to #1 in the US App Store's Top Free chart. Many of the studio's games hit the top 10 and the top 20 across both the App Store and Google Play. Collectively, the studio has driven hundreds of millions of downloads. Check out some of our hit releases:
Mr. Bullet, Happy Glass, Save the Girl, and Slap Kings.
We are looking for a Data Analyst to join our Casual Games Team. In this role, you will work closely with our General Manager to:
Take ownership over all aspects of analysis for the Casual Game Team, set up new Looker dashboards, help instrument new features, and proactively look for opportunities via data to suggest new feature development or tuning.
Leverage data insights to drive meaningful impact to product KPIs and the team's bottom line by collaborating on feature and experiment roadmaps
Collaborate with the team to implement personalization and optimization algorithms that make real-time changes to player experience
Responsibilities:
Translate business requirements into technical implementations via instrumentation in games to collect necessary data
Setup and manage existing game feature launches with adherence to deadlines (.e.g., event tracking, soft launch intelligence, etc.)
Collaborate with the team to proactively drive feature roadmaps with data
Work with the product team to define the experimentation roadmap
Design, run and evaluate experiments to answer questions about the motivations driving player behavior and how that varies for different segments
Collaborate with external analysts of published titles to directionally drive their product analysis and experimentation roadmaps
Perform exploratory and performance analyses to identify and recommend opportunities for enriching player experiences, driving monetization and creating compelling and entertaining Live Ops events
Perform diagnostic analyses to uncover sources of problematic data and/or unexpected player behavior
Build analytical models for segmenting and describing user behavior to drive decisions and collaborate with Data Scientists to identify opportunities for personalizing and optimizing the player experience
Develop Looker Explores, Dashboards and Looks to empower stakeholders to answer questions autonomously.
Required Qualifications:
2+ years of professional experience. Specific experience with social games, mobile apps, and/or cognitive sciences is strongly preferred.
Bachelor's degree in a quantitative field. Honors thesis or Master's degree with thesis is strongly preferred.
Experience designing, running and evaluating quantitative experiments
Proficient with Python for data modeling and analysis
Proficient with SQL
Ability to be-self sufficient and execute quickly when given autonomy
Flexible team player who will thrive in a dynamic, constantly evolving environment
Excellent English and communication skills
Bonus Points:
Proficient with R
Experience with Snowflake
Experience with Databricks
Experience with Looker development
Knowledge of mobile gaming metrics and the mobile gaming industry
Product focused mindset
A passion for games (of any type)
Proficient in Mandarin and/or written Chinese
Proficient in Russian
Perks:
Work from home stipend on each paycheck
Free public transit for commuting to the office (when applicable)
Fun company parties and events
Flexible Time Off - work hard and take time when you need it
Lion Studios is an AppLovin Studio. AppLovin accelerates business growth with market leading technologies. AppLovin's end-to-end software solutions support profitable growth by optimizing monetization and by using powerful machine learning to make data-driven marketing decisions. AppLovin partners with businesses to deliver personalized experiences at a massive global scale. AppLovin is headquartered in Palo Alto, California with several offices globally.
To deliver on this mission, our global team is composed of team members with life experiences, backgrounds, and perspectives that mirror our developers and customers around the world. At AppLovin, we are intentional about the team and culture we are building, seeking candidates who are outstanding in their own right and also demonstrate their support of others. Equality is essential to our purpose – our people are key to cultivating a culture of belonging where employees can engage as their true selves.
Fortune recognized AppLovin as one of the Best Workplaces in the Bay Area 2022, and is a Certified Great Place to Work in 2021, 2022 and 2023. Check out the rest of our awards HERE.
AppLovin is proud to be an equal opportunity employer that is committed to inclusion and diversity. All applicants will be considered for employment without attention to race, color, religion, sex, sexual orientation, gender identity, national origin, veteran or disability status, or other legally protected characteristics. Learn more about EEO rights as an applicant here.
If you need assistance and/or a reasonable accommodation due to a disability during the application or recruiting process, please send us a request at accommodations@applovin.com.
AppLovin will consider for employment all qualified applicants with criminal histories in a manner consistent with applicable law. If you're applying for a position in California, learn more here.
If you are a California resident, read our CA Privacy Notice to learn more about how AppLovin processes your personal information.