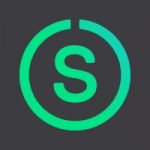 Cyber Threat Intelligence Intern
We're looking for a
Cyber Threat Intelligence
to join our
CTI team
in
the Netherlands
.
Working for Signify means being creative and adaptive. Our culture of continuous learning and commitment to diversity and inclusion creates an environment that allows you to build your skills and career. Together, we're transforming our industry.
As the world leader in lighting, we're constantly ahead of the curve. Through our leadership in connected lighting and the Internet of Things, we're breaking new grounds in data analytics, AI, and smart homes, offices, cities and more!
Signify is one of the few companies in the world to achieve carbon neutrality and our next sustainability goals are even bolder: doubling our positive impact on the environment and society by 2025.
As a
Cyber Threat Intelligene Intern
you'll be responsible for detecting and mitigating threats
We're on the lookout for forward-thinking innovators with a passion for sustainability. If you match this description, get in touch!
What You'll Do

Investigate threats
Report findings to various stakeholders
Use various threat intelligence tools to mitigate threats
Help with data collection
Handle various request for information tasks

Your Qualifications

Technical background is good but not a must
Language knowledge like Arabic, French, Spanish, Russian, Chinese
Ability to see patterns in big data sets
Communication skills and ability to tell a technical story to non technical people
Enjoy a young team and learn

Our candidate profile is just a guide. We know that many talented people only apply for jobs when there is an exact match. If you don't fit all the criteria but believe this role is for you, we would very much like to hear from you.
What You'll Get In Return…


We're offering multiple opportunities for career development, like mentoring, coaching and stretch assignments, with strong international exposure for dynamic profiles. Learning is fundamental to our culture. Through continuous learning, we are transforming the industry. You have the chance to learn every day, acquire new skills and perspectives through customized online programs, and on-the-job experiences.
Notes

EU/EER students: In order to be considered for this internship, you need to be registered as a student during the entire internship period. Formal documentation of this may be requested at any time.
Non-EU students in Dutch Universities: You need to be registered as a student and your university needs to sign the Nuffic Agreement. The internship needs to be a compulsory part of your studies (receive ECTS in turn). In the case of a non-compulsory internship, you need to have a letter from the university which it states that your internship contributes to your personal development, what your learning goals are and what tasks you will undertake during your internship. The letter has to be signed and stamped by your university.
Non-EU students in non-Dutch Universities: You need to be registered as a student and the internship should be a compulsory part of your studies. Also, you need to be able to get the official approval of your university for this internship (Nuffic agreement).

Please apply only if you can meet the aforementioned requirements.
See #SignifyLife through the eyes of our employees!