Archived (not relevant)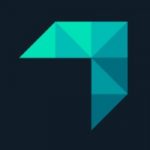 Cyber Threat Intelligence Analyst (Russian)
Why it's worth it:Are you interested in supporting the production of tactical and strategic intelligence products that draw on primary-source information to provide insights into adversary tactics and techniques, malware, and threat campaigns in the Russian-language cybersphere? Joining ReliaQuest's Cyber Threat Intelligence team, you will be an integral part of intelligence operations. This is a great opportunity to put your Russian-language skills to use while conducting cutting-edge threat research, seeking and interpreting restricted intelligence, and delivering intelligence products to a varied audience. If you have a keen interest in broadening your skills, knowledge, and experience within an intelligence environment, this role might be for you.The everyday hustle:
Conduct investigations on the clear, deep, and dark web, identifying Russian-language primary- and/or restricted-access intelligence to support the entire range of the team's deliverables
Follow trends, dynamics, and developments in the Russian-language cyber threat landscape
Identify new threat actors or locations and assess their credibility, motivations, and threat level
Write timely, accurate, and relevant customer-facing intelligence deliverables in a variety of formats—including short, fast-turnaround updates and longer-form reports—covering threat actors, vulnerabilities, malware, and cybercriminal locations
Conduct investigations to support customer Requests for Intelligence (RFIs) and produce written deliverables according to agreed parameters
Research, write, contribute to, and coordinate external-facing papers, blogs, webinars, and podcasts
Liaise with other teams within Threat Research umbrella to deliver primary-source intelligence to enrich internal telemetry efforts investigating credible threats
Propose and carry out extended research projects to gather actionable intelligence on the Russian-language cyber threat landscape
Support Threat Research Team Leadership in ensuring team goals are met
Meet deadlines and achieve expectations
Do you have what it takes?
Professional-level Russian-language skills
Existing knowledge of or deep interest in cyber security
Experience working in online intelligence investigations and analysis, including good OSINT skills
Demonstrates a sense of urgency, understands customer needs (internal and external), and is solution-focused
Strong analytical skills and a demonstrated writing ability
Understands channels of communication, delivery of information, tone, and attitude in messaging; has an awareness of cultural differences, inclusiveness, and communication barriers
Can adapt to a fast-moving environment to deliver high-quality intelligence content in a short timeframe
Comfortable working in cross-functional intelligence teams across different time zones
A relevant university degree (e.g., Languages, Computer Science, Cybersecurity, International Relations, Political Science), equivalent education, or appropriate professional experience
What makes you uncommon?
Experience of non-standard Russian vocabulary, e.g., slang and technical jargon
Familiarity with Russian-language open, deep, and dark web cybercriminal marketplaces and forums
Experience of online HUMINT operations and/or social engineering techniques
Experience of tactical investigations into threat actor TTPs, malware, and vulnerabilities
A comfortable public speaker, confident to share ideas and insights both internally and externally
Awareness of a wide variety of security technologies (e.g., SIEM, EDR)
Good understanding of the cyber threat landscape, including threat actor attack methodologies, security postures, and appropriate analytical frameworks (including Cyber Kill Chain, Diamond Model, MITRE ATT&CK)
Technical understanding/skills, particularly of cyber security offensive and defensive practices
Knowledge of cyber threat actors and adversary tactics, techniques, and procedures (TTPs)
Familiarity with structured analytic techniques for intelligence analysis