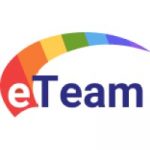 CWR – Customer Service Rep
Temp to possible Perm
Must be local to PRI office
After going perm, agents are expected to work weekends, which currently is being rotated and people would be expected to work 1 out of every 4-6 weekends currently.
Skills
Candidate should have great communication skills.
They will be working on B2B clients - speaking with Sr level customers.
Should have strong research skills, this role involves research.
Interview process for this position:
1st interview is a writing sample which will start on a Google Meet. Usually lasts 1 hour.
2nd interview is an audio only (no video) call with two managers. Will last 1.5 hours.
The position resides in the Customer Experience Team, reporting to the Customer Service Supervisor. We are currently looking for a Customer Service Associate. Someone who has a passion for helping people and truly has a can-do attitude. We are offering a career with a recognized leader in the world of global news and business information. This is an opportunity to be a part of a multinational organization that focuses on its people. We are searching for candidates who want to work within our Global Customer Service team to learn and grow from this position.
Key Responsibilities:
Provide high-level telephone, email, and web chat support.
Answer global customer queries concerning content/data, product navigation, billing/account administration, and more.
Provide professional-level support to retain customers and increase customer loyalty.
Strong ability to multitask, prioritize, and enthusiastically resolve customers' concerns while consistently providing superior levels of customer service.
Ensure all relevant procedures are followed from beginning to resolution.
Ensure all key performance indicators and service levels are met.
Actively seek out opportunities for self-improvement and participate in new product and procedural training.
Work with other departments to ensure escalated issues are handled efficiently and correctly.
QUALIFICATIONS:
Required
Superior verbal and written communication skills with the ability to quickly establish trust and reliability.
Commitment to customer satisfaction with the ability to build and develop relationships to identify problems, assess needs, and find solutions.
Ability to listen, empathize, and effectively handle challenging customer inquiries in a professional and pleasant manner.
Ability to maintain a positive attitude in an often busy and stressful environment.
Ability to understand new technical systems and applications quickly.
Attention to detail and the ability to multitask, prioritize, and meet deadlines.
Positive outlook on change and flexible approach to team-based work environment and structure
Ability to follow a large set of procedural guidelines and to be independently resourceful when investigating/researching complex customer queries.
For language specific positions: native level proficiency in written and spoken communication.
Preferred
Previous Customer Service experience preferred.
Desired
Client experience a plus
Desire to grow within the company.
College degree desired
Previous research experience desired
Fluent in German/French/Spanish/Chinese/Japanese/Italian/Russian a plus