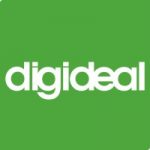 Customer Support Representative
Digideal söker en social och hjälpsam person som vill jobba inom service och e-handel.
Vi erbjuder ett givande och utvecklande arbete hos ett relativt litet men snabbväxande e-handelsbolag.
I rollen som Customer- and Partner Support i ett tight team är du tillsammans med en kollega ansvarig för kundtjänsten på e-handelsbolaget Digideal.se som säljer dagliga erbjudanden på noga utvalda produkter.
Vi söker dig som gillar att arbeta med problemlösning och som alltid strävar mot högsta möjliga kundnöjdhet. Du är duktig på att kommunicera pedagogiskt och förstår vikten av att hålla en hög servicenivå gentemot varje kund och partner.
Dina arbetsuppgifter:
Du arbetar med vårt kundtjänstsystem för kontakt med kunder över email och telefon. Utöver detta assisterar du med orderhantering, ekonomiuppgifter samt hjälper till med att skriva texter, göra bilder och kvalitetssäkra texterna i de erbjudanden som vi på Digideal publicerar. Du får lära dig och bidra i allt som rör e-handel. Du förväntas också att komma med egna initiativ om exempelvis kampanjer eller förbättringsområden.
Arbetet utförs hemifrån/var du själv önskar, på valfri ort. Jobbet är på heltid på vardagar till marknadsmässig lön.
Vi söker dig som:
· är strukturerad och serviceinriktad som kan arbeta självständigt mot tydliga mål
· har en positiv och social personlighet
· är noggrann samt lösningsorienterad och har ett eget driv att alltid göra sitt bästa
· har goda kunskaper i Svenska i både tal och skrift
· erfarenhet av kundtjänst eller ett servicerelaterat arbete är meriterande men inte ett måste
· har god datavana, excel etc.
· gillar ett högt tempo
Är du den vi söker? Skicka då din ansökan redan idag till jobb@digideal.se!
Vi tillsätter tjänsten så snart vi har hittat rätt kandidat.
To apply for this job please visit LinkedIn.