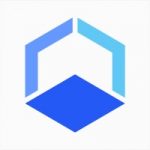 Customer Support Floor Manager (m/f/d)
Your Responsibilities - Exciting And Challenging
You are responsible for ensuring that Alaiko's commitment to 100% customer satisfaction is incorporated in all Fulfillment Center (FC) processes, and that the Customer Service department is aware of FC operations and how they affect customer orders.
You are maintaining knowledge of all inbound, inventory and outbound practices within the FCs
You are maintaining knowledge of our carrier's shipping policies and carrier investigations
You will be responsible for the accuracy of the inventory and check quantities and labels
You are informing FC trainers, PAs, and managers of CS policies that affect production
You are maintaining same day service in customer (shipping-lex) and customer service email queues
You are processing customer returns escalated by the returns crew
You are processing problem orders escalated by the problem solvers within the FC
You will participating in all areas of production within the FC
You will demonstrating good judgment when prioritizing workload
You will fostering cooperation and sense of common purpose between CS department and the FCs
You are routinely "thinking outside the box" to solve problems creatively, and explaining the root cause to the appropriate parties


YOUR PROFILE - DETAIL-ORIENTED, INDEPENDENT AND MOTIVATED
You have already gained some first professional experience in a customer facing role - ideally in the B2B software environment with E-commerce / logistics reference
You have a courteous manner, are detail-oriented and keep a cool head in stressful situations
You are a natural problem-solver who proactively finds solutions to customer requests
You are tech-savvy and ready to understand our logistics operating system
You are a true communication talent with very good Englisch and German skills, both written and spoken, and you have a strong customer and service orientation
Russian or Ukrainian language skills are nice to have


YOUR BENEFITS - GROWTH, HIGH IMPACT AND FUN
Play a key role in our high-performing team determined to shape the future of E-commerce in Europe while working hand in hand with our experienced founders (Rocket Internet, Foodora, Kaia Health, Curingshot)
For us, it's not important where you come from, but how happy you make your customers. If you have your own philosophy or a new approach to your work, we would be happy to learn from you
Work in a 2x Kununu awarded Top Company and generate high impact in a fast-growing as well as international environment
Benefit from our highly flexible work model including home office and working from abroad. Your onboarding week will take place in our nice Headquarters in the heart of Munich
Have a competitive compensation package and a generous annual development budget of 1.500€ paired with 3 additional development days to support your individual journey with us
We support your physical and mental health. Select from a range of offerings such as Dance E-Bike, Kyan Health App, or Well-Pass on top of your 28 vacation days to recharge your batteries
Get a state-of-the-art tech set-up right from the start. You can choose your hardware (Apple or Windows) and additional equipment such as noise-cancelling headphones
Besides regular after-work specials and team events, join us at our yearly off-site and other amazing office parties


About us
E-commerce is booming! New, cool independent brands are popping up every day. Capitalizing on trends and social media, they win customers quickly, only to be let down by inconsistent post-sales processes that quickly become a growth bottleneck.
We want to reinvent the e-commerce industry with our Fulfillment as a Service platform! Our mission is to enable all online stores to provide their customers with a seamless and best-in-class experience so that they can continue to grow and challenge their established competitors.
Do you want to actively shape the future of E-commerce in Europe and become part of a high-performance culture? Then you have come to the right place!
We are constantly looking for different perspectives as we understand each person can contribute in their own way. We value diversity in all its aspects at Alaiko and encourage you to apply even if you think you don't match all requirements. Please, let us know in case you have any accessibility needs, we gladly adapt our workplace/tools.