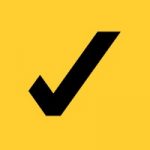 Customer Success Specialist (Bilingual Russian)
Empower. Unite. Care.

MetroPlusHealth
is committed to empowering New Yorkers by uniting communities through care. We believe that Health care is a right, not a privilege. If you have compassion and a collaborative spirit, work with us. You can come to work being proud of what you do every day.
About NYC Health + Hospitals


MetroPlus
Health
provides the highest quality healthcare services to residents of Bronx, Brooklyn, Manhattan, Queens and Staten Island through a comprehensive list of products, including, but not limited to, New York State Medicaid Managed Care, Medicare, Child Health Plus, Exchange, Partnership in Care, MetroPlus Gold, Essential Plan, etc. As a wholly-owned subsidiary of NYC Health + Hospitals, the largest public health system in the United States, MetroPlus
Health
's network includes over 27,000 primary care providers, specialists and participating clinics. For more than 30 years, MetroPlus
Health
has been committed to building strong relationships with its members and providers to enable New Yorkers to live their healthiest life.
Position Overview


The Customer Success Specialist is responsible for supporting MetroPlusHealth members and other key stakeholders across the customer's journey. They are experts on the system and understand the NYSOH processes to quickly route members to the appropriate resolution and support.
Job Description


The Specialist will work as a liaison to ensure proper processes are introduced and implemented such that the MetroPlusHealth experience is enhanced. The Specialist will provide excellent customer experience, ultimately resulting in member retention through both inbound and outbound outreach. The Specialist is responsible for overseeing all aspects of member retention and being a single point of contact across all issues that are directed to the department including, but not limited to the following:
Recertification/Renewal of Membership

Assist all line of business (Medicaid/Medicare/MLTC/CHP/EP) in retaining current qualified members by following a strategic daily work schedule that includes am and pm hours, field locations as well as weekends. This is designed to optimize telephone outreach with members due to recertify.
Follow appropriate processes to meet and exceed recertification targets set by the department.
Make the recertification process as easy and seamless as possible for our members.
Assisting members with completion of recertification applications.
Partner with different parts of the organization to understand any barriers to the member's experience and work to resolve them appropriately.
Maintaining daily Outreach and Renewal goals set through business needs to increase overall retention.


Enrollment and Retention Support

Assisting members with completion of all enrollment activities including but not limited to changing lines of business to ensure member is in the optimal plan, re-enrolling members due to administrative issues, premium payment etc.
Assist members with PCP selection as well as locating providers and vendor within plan's network.
Providing end to end customer support to drive customer satisfaction and improve customer experience.
Interfacing with internal and external stakeholders to ensure complete resolution.
Communicating verbally and in writing with members for all necessary Member Retention activities.


Process Improvements

Devising solutions in response to member dissatisfaction/ complaints/issues to support ongoing organizational improvement efforts.
Support any ad hoc projects on process improvements.
Report common trends identified during member outreach.
Other duties as assigned.


Minimum Qualifications

Associate's Degree and minimum 1 year of experience in direct consumer contact, including, but not limited to, customer engagement, customer services, sales, community engagement.; OR
High school degree and 3-5 years of experience in direct consumer contact, including, but not limited to, customer engagement, customer services, sales, community engagement;
Healthcare especially Managed Care experience preferred but not required.
Bi-lingual preferred


Licensure And/or Certification Required

The candidate must obtain Certified Application Counselor (CAC) certification within the first month of employment. MetroPlusHealth will facilitate the training and certification process.


Professional Competencies

Functional/Technical skills
Highly organized with attention to detail
Integrity and trust
Customer Experience Focus
Emotional intelligence- listening skills to really be able to work with members
Written and Oral Communication skills
Conflict Resolution
Patience
Problem-solving skills
Associate's Degree and minimum 1 year of experience in direct consumer contact, including, but not limited to, customer engagement, customer services, sales, community engagement.; OR
High school degree and 3-5 years of experience in direct consumer contact, including, but not limited to, customer engagement, customer services, sales, community engagement;
Healthcare especially Managed Care experience preferred but not required.
Bi-lingual preferred
Licensure and/or Certification Required
The candidate must obtain Certified Application Counselor (CAC) certification within the first month of employment. MetroPlusHealth will facilitate the training and certification process.
Professional Competencies
Functional/Technical skills
Highly organized with attention to detail
Integrity and trust
Customer Experience Focus
Emotional intelligence- listening skills to really be able to work with members
Written and Oral Communication skills
Conflict Resolution
Patience
Problem-solving skills