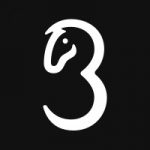 Customer Success Manager – Russian Speaking
*You must be fluent in both Russian and English - both writing and speaking
We are Threecolts! A leading software suite for Amazon businesses. We acquire, launch, and grow ecommerce software. We are well capitalized to be able to take our business to the next level. We are scaling quickly and have over 100 team members speaking 17 different languages in over 33 countries across 5 continents who all collaborate together to drive our passion for success.
We're building the tools for online commerce that help new businesses get started, expedite growth for existing companies, and empower sellers to reach new heights.
We are a completely remote team spread across the world, with a deep passion for making the web a more beautiful, usable, and reliable place.
We are looking for a Russian speaking Customer Success Manager who will be tasked with owning the growth of Threecolts' customer support tools offering impeccable customer service and support. We expect that you can work autonomously, think both strategically and tactically, and take full control and responsibility for achieving our business objectives.
We focus on outputs and offer a modern flexible work environment where everyone can be successful.
Key Duties and Responsibilities
Develop plans in conjunction with your clients to build sustainable long-term partnerships through adding new tools and features

Proactively following up with customers after onboarding and being their primary contact for questions or resolving any concerns.

Making sure customers fill out their forms appropriately which we use to create their accounts

Helping enroll brands into the amazon PLS program

Ensuring that the customers are taking advantage of all the support channels available to increase traffic

Translating user req

uirements into solutions

Collaborating with product and engineering teams to design and deliver key features to customers

Keeping track of new trial accounts and aiming to convert them into demo sessions or build a strategy for automating the onboarding process

Proactively following up with customers after onboarding and being their primary contact for questions or concerns

From time to time and where applicable submit custom invoices and/or custom contracts while ensuring any agreed/required discounts are reflected

Conducting product demos with new and prospective customers

Scheduling regular meetings with customers to ensure their needs are being met

Ensuring clients renew their subscriptions in advance of contract expiration

Managing and coaching your team to help carry out the vision and hit targets
Essential Skills & Requirements
Fluency in oral and written Russian

3+ years of professional experience as an Customer Success Manager, ideally in a SAAS environment

Ability to deep-dive into a business and understand their strengths, weaknesses, gaps, and competitiveness

Passionate about online business, e-commerce, and sales

Proven experience whether it be in digital marketing agencies, management consulting, investment banking, partner success in a large business, or of a growing startup

Data-driven decision making mentality and sound commercial judgment through analytical thinking to assess client performance and financial viability

Great project manager who can work cross-functionally to develop and deliver on key marketing and growth strategies

Ability to build strong relationships with internal stakeholders

Excellent written and verbal communication skills with the ability to explain complex concepts in a simple and clear way

Experience using Excel to analyse data and to support decision-making

Educated to at least degree level or compensating work experience
Nice to have
Experience in e-commerce

Experience working with international teams

Comfortable working in a startup environment

Located in GMT, or within +/-3 hours

Working knowledge of SQL
We are striving to create a diverse and inclusive environment. We encourage all applicants to apply for our roles. We value and actively seek diverse talent!
Get to know us a bit better:
https://www.threecolts.com/
To apply for this job please visit LinkedIn.