Archived (not relevant)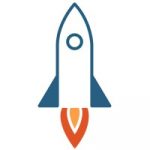 Customer Success Manager, GameRefinery
Liftoff is the leading growth acceleration platform for the mobile industry, helping advertisers, publishers, game developers and DSPs scale revenue growth with solutions to market and monetize mobile apps.
Liftoff's solutions, including Accelerate, Direct, Influence, Monetize, Intelligence, and Vungle Exchange, support over 6,600 mobile businesses across 74 countries in sectors such as gaming, social, finance, ecommerce, and entertainment. Founded in 2012 and headquartered in Redwood City, CA, Liftoff has a diverse, global presence.
We are looking for a highly skilled and motivated Customer Success Manager to join GameRefinery. GameRefinery is a leading provider of feature level data in the mobile games market. We help our clients delve into the very building blocks of mobile games to uncover the drivers behind success. Leading mobile game studios, and publishers use GameRefinery for portfolio strategy, market analysis and benchmarking. You will be responsible for managing the Customer Success operations of GameRefinery services targeted to different stakeholders in the mobile game ecosystem.
Responsibilities:
You manage, grow and renew assigned accounts.
You are responsible for the entire customer lifecycle; provide excellent onboarding experience, drive & expand platform usage, execute business reviews.
You build and execute account plans, assess churn risk and lead efforts to turn around at-risk accounts.
You cultivate GameRefinery usage within accounts and provide best practices and day-to-day support for our users.
You develop trusted advisor relationships with power users, decision makers and executive buyers.
You navigate clients organisational structures, understand their use cases, define success criteria and ensure business value delivery.
You engage with internal stakeholders (analysts, sales, marketing, product) to maximise business opportunities and help us improve GameRefinery products.
Requirements:
You bring a minimum of 2 years of customer-facing experience in Saas interfacing with executives and a wide range of stakeholders in gaming companies.
You're a business savvy person able to strategize the accounts, understand customers' needs and translate them into data offering and product requirements.
You have a strong passion for mobile games and solid understanding of the current market trends in gaming.
You are a self motivated person with good time management skills, who enjoys working in a small, fast-paced team where you can take initiative and accountability, and generate results every day.
You are analytical and have strong presentation and communication skills.
Fluency in English is a must. Russian or Turkish is a strong plus.
Last but not least, you are a team player and fun to work with
Liftoff is committed to providing and maintaining a work environment where all employees and candidates are treated with dignity and respect and that is free of bias, prejudice, and harassment. Liftoff is further committed to providing an equal employment opportunity for all employees and candidates for employment free from discrimination and harassment on the basis of sex, gender (including sexual harassment, gender harassment, and harassment due to pregnancy, childbirth, breastfeeding, and related conditions), sexual orientation, gender identity, gender expression, gender nonconformity, race, creed, religion, color, national origin, ancestry (including association, affiliation, or participation with persons or activities related to national origin, English-proficiency or accent, or immigration status), physical or mental disability, medical condition(s), genetic information of an individual or family member of the individual, marital or domestic partner status, age, veteran or military status, family care status, requesting or taking pregnancy, parental or disability leave, requesting an accommodation, or any other characteristic protected by federal, state, or local law, regulation, or ordinance. All such discrimination and harassment is unlawful and will not be tolerated. Liftoff maintains a continued commitment to equal employment opportunity and expects the full cooperation of all personnel.
Agency and Third Party Recruiter Notice:
Liftoff does not accept unsolicited resumes from individual recruiters or third-party recruiting agencies in response to job postings. No fee will be paid to third parties who submit unsolicited candidates directly to our hiring managers or Recruiting Team. All candidates must be submitted via our Applicant Tracking System by approved Liftoff vendors who have been expressly requested to make a submission by our Recruiting Team for a specific job opening. No placement fees will be paid to any firm unless such a request has been made by the Liftoff Recruiting Team and such a candidate was submitted to the Liftoff Recruiting Team via our Applicant Tracking System.