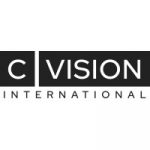 Customer Success Manager
Qualifications:
You have personal leadership & project management skills which you then use to achieve the goals set.
You have business acumen, are not afraid of a spirited conversation and have the ability to learn quickly and implement this subsequently based on the relationships you build.
There is no lack of empathy in you, you have fantastic adaptability and can easily set priorities.
Furthermore, you work in a structured way and you like working in a team.
For you, problems are a great challenge you can turn any problem into a positive experience.
You have a few years of work experience in one of these areas: Sales, Customer Service, Customer Success, Product Management, Account Management, Education.
You are fluent in Dutch and familiar with the Dutch (& Belgian) school system.
If you're not sure if you're right for the job or what customer success is all about, please do apply, we'd love to give you a chance!
To apply for this job please visit bit.ly.