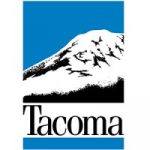 Customer Service Representative, Technical
Salary
$32.85 - $36.22 Hourly
Location
Tacoma, WA
Job Type
Classified
Department
City of Tacoma - CITY WIDE LIST
Job Number
0612-23
Closing
3/20/2023 5:00 PM Pacific
Description
Benefits
Questions
Position Description
This advertisement is to create a list that will be used to fill Customer Service Representative, Technical (CSRT) vacancies at Tacoma Public Utilities and the Fire Department's Finance & Planning Division, for one year.
Tacoma Public Utilities provides services that are vital to your quality of life. You can learn more about Tacoma Public Utilities in our Quick Facts (https://www.mytpu.org/file_viewer.aspx?id=70727) . CSRTs also support the City of Tacoma's Wastewater, Surface Water and Solid Waste utilities. You can learn more about the City of Tacoma's utility services on our Environmental Services page (https://www.cityoftacoma.org/cms/One.aspx?portalId=169&pageId=12027) .
CSRTs within Tacoma Fire will have primary responsibilities of conducting Emergency Medical Services (EMS) billing and auditing - this includes understanding medical billing, insurance and HIPAA regulations, and payment processing.
Work locations will vary by position and may be in office, hybrid, or in the field.
This is the second level in the Customer Service Representative series. CSRT's perform technical customer service duties including interviewing and assisting customers in person and by telephone, computing and processing billings, resolving complex billing issues which may involve research, auditing and/or advanced record corrections, monitor customer accounts for payment activity and delinquency . CSRTs act as technical specialists in interpreting and applying procedures to resolve complex issues, complaints, inquiries and customer service problems while maintaining appropriate confidentiality. Incumbents in this classification typically act as subject matter experts in performing specialized or technically advanced customer service functions, are problem solvers, and are expected to independently develop a course of action.
Qualifications
Graduation from high school or equivalent and
2+ years of customer service experience in for a business or agency including experience interpreting, applying and explaining rates, codes and regulations.
LICENSING, CERTIFICATIONS AND OTHER LEGAL REQUIREMENTS FOR TACOMA FIRE ROLES:
Certified Ambulance Coder designation or ability to attain the designation within six months of hire.
Knowledge & Skills
Knowledge
Customer service principles and practices
City and governmental policies and procedures
Office practices and procedures
Government structure and process, office technologies, and appropriate language usage
Thorough knowledge and use of related computer software
Skills
Problem resolution
Teaching and training
Operation of computers and office equipment
Performance of basic accounting mathematical calculations
Advanced customer accounting and collection operations
Interpret, apply and explain rates, codes, rules, regulations, policies and procedures
Effective verbal and written communication
Planning and organizing work
Analyzing situations to develop a course of action
Interacting respectfully and sensitively with diverse internal and external clients and groups to develop productive relationships and provide customer service
Ability
Resolve technical customer service issues, calculate bills, compute differences and explain complicated rate schedules
Interpret computer printout data
Perform multiple tasks simultaneously, effectively, and efficiently
Follow written and verbal directions
Establish and maintain effective working relationships
Selection Process & Supplemental Information
This recruitment is being managed by Joanna Hambrick; if you would like to be notified of similar opportunities or stay connected with things going on at Tacoma Public Utilities and the City of Tacoma, connect with me on LinkedIn (https://www.linkedin.com/in/hambrickjoanna/) !
City of Tacoma Commitment to Diversity and Inclusion
Tacoma's diversity is its greatest asset. Tacoma embraces its multi-cultural and multi-ethnic character. Communities of color and immigrant communities are fundamental to Tacoma's entrepreneurial spirit, workforce, and long-term success. In Tacoma, equity and empowerment are top priorities, meaning that all Tacoma residents must have equitable opportunities to reach their full potential and share in the benefits of community progress. One of our goals is for the City of Tacoma workforce to reflect the community it serves. We actively work to eliminate racial and other disparities and welcome candidates with diverse backgrounds and/or multicultural skill sets and experiences. Our goal is for Tacoma to be an inclusive and equitable place to live, work, and play.
The City of Tacoma is an Equal Opportunity Employer and values diversity in its workplace. Applicants are considered for positions without regard to race, color, religion, sex, national origin, ancestry, age, marital or veteran status, disability, sexual orientation, gender identity, or any other basis prohibited by federal, state, and local laws.
Apply
All interested individuals should apply online and attach a resume and cover letter that includes major responsibilities and accomplishments related to the position. Candidates may qualify to move forward to an assessment and have their supplemental questions scored, which will be used to rank candidates on a list that will be used to fill vacancies for one year.
Appointment is subject to passing a background check. This position is covered by a Labor Agreement between the City of Tacoma and Local 483. New employees must successfully complete a nine-month probationary period prior to obtaining permanent status in this classification.
Communication From The City Of Tacoma
We primarily communicate via email during the application process. Emails from cityoftacoma.org and/or governmentjobs.com must be placed on your safe domain list to ensure that you receive notifications in a timely manner. As a precaution, you may also want to check your junk email folders.
The online application system requires you to enter a substantial amount of information. Be prepared to spend at least an hour entering information. In order for your application materials to be considered, all information must be submitted by the closing date and time listed on this job announcement.
If you have questions regarding this position or need assistance with the on-line application process, please contact our Human Resources Department at 253.591.5400 before 4:00 pm on the closing date of the job announcement.
The City of Tacoma provides excellent medical, dental and vision plans for the whole family; paid holidays and paid leave; participation in the Tacoma Public Employees' Retirement System (alternate plan for Police/Fire); continuing education and advancement opportunities and a growing variety of City-sponsored health and wellness opportunities and incentives.
Medical Coverage: For eligible employees and their families, including domestic partners and dependent children age 26 or younger.
Dental Coverage: For eligible employees and their families, including domestic partners and dependent children age 26 or younger.
Vision Coverage: For eligible employees and their eligible dependents.
Paid Leave: City employees are entitled to received paid holidays, sick/vacation leave or personal time off (PTO), depending upon union affiliation and appointment type.
Insurance Plans: Employees are covered by a long-term disability plan. Short-term and expanded long-term disability insurance plans are also available to employees. The State Industrial Insurance Act also covers employees.
Deferred Compensation: Income can be set aside on a pretax basis and invested for supplementation of normal retirement income.
Retirement: All employees of the City, except members of the Police and Fire services, Tacoma Rail and certain project employees, are included in the Tacoma Employees' Retirement System. Information on the Tacoma Employees' Retirement System can be found at www.cityoftacoma.org or by calling (253) 502-8200.
Other Employment Information
Direct Deposit: Employees are paid on a bi-weekly schedule by direct deposit.
Salary Increases: Based on satisfactory job performance, the City provides for a regular progression of salary increases for most classifications according to the salary schedule.
Union Affiliation: Many job classifications are covered by union security provisions which require union membership, dues, or payment of equivalent service fees.
Note: The provisions of this job announcement do not constitute an expressed or implied contract. Any provision contained herein may be modified and/or revoked without notice.
01
Are you a high school graduate or equivalent?
02
Do you have at least two years of customer service experience in a call center or customer service counter for a business or agency interpreting, applying and explaining rates, codes and regulations? Applicable experience can include providing customer service to internal customers in addition to the public.
03
Do you have experience or interest in medical billing and patient customer service? **Please note, a response of "No" to this question does not disqualify anyone from meeting the qualifications for this position.
04
In 200 words or less, describe a time when you had a complicated billing situation with a short deadline. How did you approach it and how was it resolved?
05
Was the experience you listed in Questions 2, 3 or 4 acquired in government employment or a utility?
06
In 200 words or less, please share one specific example where you had to reference rates, codes and/or regulations in a customer service environment in order to provide excellent service to a customer.
07
Do you speak a language in addition to English? If so, indicate the languages you speak fluently.
Spanish
Russian
Vietnamese
Japanese
Chinese
Other
NA
08
If you answered "Other" for the previous question, please specify the language.
09
One of the City's Principles that guides us is Equity. Describe what equity means to you and describe an experience you have working with diverse groups of people.
10
Please tell us how you learned about this job opening.
Job Interest Card notification
Internet search
Professional organization
Military organization
Union job posting
City of Tacoma employee
Online job board posting
Word of mouth
LinkedIn
SEED
TTEP (Tacoma Training and Education Program)
Indeed
Facebook
Instagram
Careers in Government
Government Jobs
NWPPA
Outreach Event
11
Please provide specific information regarding how you learned about this job opening. Thank you, your feedback will be used to evaluate our success reaching the public and refine our methods for future job postings.
Required Question
Agency
City of Tacoma
Address
Human Resources Department 747 Market Street Tacoma, Washington, 98402-3764
Phone
253-591-5400
Website
http://www.cityoftacoma.org
Apply
Please verify your email address Verify Email