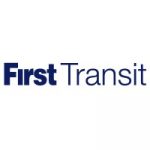 Customer Service Representative
Have you considered being a Professional Bilingual Customer Service Representative? Now is your chance!
We need full-time Customer Service Representatives in
Clackamas, OR
to act as a liaison for our internal/ external customers, providers, and client. We are seeking compassionate, driven, team-oriented people to serve our elderly and disabled customers by supporting them with transportation solutions. If you are ambitious, good with people, and enjoy a diverse community, then you will enjoy this role working with our friendly cross-functional team.
That is why our employees call this the "love-what-you-do" line of work!
Job Purpose
Provides quality customer service to customers in
English
and
Spanish
or
Russian
by phone or in person. Performs some or all of the responsibilities below.
Our Customer Service Representatives enjoy:
$20.00/HR
Paid Training Provided!
Friendly Office Environment
Vast Opportunities for Advancement
No Working Nights
Our Customer Service Representatives are responsible for:
Responds to customer inquiries and problems by providing timely and accurate information or directing inquiries to supervisor or Quality Assurance.
Follows and explains policy and procedures as outlined in operations and procedure documents.
Treats each customer/caller with courtesy, dignity, respect and protect privacy.
Meets or exceeds established performance requirements.
Enters data with an error of 1% or less for notation of transportation type, pickup times, appointment times, addresses, and other information as outlined in operations and procedure documents.
Schedule authorized trips for eligible members in workplace software.
Remains knowledgeable of all policies and procedure changes.
Adheres to the work schedule in order to handle the call volume and contractual requirements, unless request made by supervisor.
Document denials of trip requests in workplace software.
Provide education to callers regarding transportation services and refer ineligible callers to other transportation resources.
Attend team meetings.
All other duties as assigned.
To qualify as a Customer Service Representative, you'll need:
A minimum of a High School diploma or GED
Able to operate a computer
Complete all training requirements
Typing speed 35 WPM
Proficient in time management and multi-tasking
Experience explaining benefits or providing directive to customers
Communicate clearly in English
Be culturally competent
Able to operate standard telephone system
Exceptional customer service skills with professional, customer-focused telephone etiquette
First for a Reason
Benefits
We offer competitive compensation and benefits, including physical and mental health initiatives, medical/dental/vision, 401(k), and paid holiday/vacation.
Diversity & Inclusion
Because we're stronger together, we aspire to have a culture where all people are First. We're committed to providing an inclusive and diverse working environment for everyone every day.
Professional Advancement
Start here. Go far. We believe in promoting from within, which means tremendous opportunities for you, thanks to our strong presence across North America. In addition, our 18-month Aspiring Manager Program prepares future leaders at First Transit.
Extensive Training
Build skills and knowledge in such areas as safety and security, injury prevention, technology and equipment, and job efficiency.
Community Service & Impact
Go where opportunity meets community. Our customers are at the heart of everything we do. As the face of First Transit and First Vehicle Services in your community, you'll have a positive impact on others.
First Transit
carries approximately 350 million passengers a year. As a call center representative, you will play an integral role in our mission to provide solutions for an increasingly congested world by keeping people moving and communities prospering.
APPLY TODAY!
We aspire to have a culture where all people are First. We strive to attract and retain a diverse workforce therefore all qualified applicants will receive consideration for employment without regard to race, color, religion, sex, sexual orientation, gender identity, national origin, disability or veteran status. First is also committed to providing a drug-free workplace. For candidates applying to positions in San Francisco or Los Angeles California, First will consider for employment qualified applicants with criminal histories consistent with the requirements of the San Francisco Fair Chance Ordinance or Los Angeles Fair Chance Ordinance. First is an equal opportunity employer and by doing so we will sustain and promote an inclusive culture that supports future growth for all.