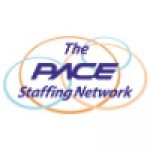 Customer Service Representative – Bilingual/Russian
Job Responsibilities:
Answering 40+ inbound phone calls per day from members.
Documentation of calls using computer systems
Process emails and other documentation requests
Answer questions about contract or on-the-job rights
First-step representation for grievances, assistance filing a grievance and/or referral to the staff team which handle collective bargaining and employer relations
Answer questions about participation, including membership status/dues
Assist workers with completing membership card signing
Answer questions on employment benefits and enrolling for healthcare benefits
Assist workers in registering for training courses and with questions relating to course completion and credits
Participation in activities, including civic engagement (of members) such as voter registration, get-out-the-vote and grassroots political advocacy.
Translate written materials or spoken interpretation during meetings or representational proceedings.
Other duties as assigned
Job Details:
Payrate: $20.68/hr.
Temp, Temp-to-Hire, and Direct Hire opportunities available!
Benefits include:
$100 Wi-Fi (per month)
Fully employer-paid family health, dental, vision and pharmacy benefits (including domestic partners of same or opposite sex),
Fully employer-paid defined-benefit pension through SEIU, a generous leave package, an optional 401(k), and additional benefits as explained in the CBA
Schedule: 8: 00am-4: 30pm (Monday Friday)
Employees would be required to work onsite, in downtown Seattle, for at least an initial 60-days for orientation/training
Opportunity for some remote work after initial orientation/training period
Candidate Requirements:
Fluent in Russian (a language assessment will be given)
Ability to work within a fast-paced environment (client is currently handling a high volume of calls, and representatives are often required to handle 40-50 calls per day)
Ability to interact with caller in BOTH English and Russian
Strong English-speaking skills are required
Ability to follow call flow script to gather information on caller and answer questions appropriately.
Ability to uphold a high-level of customer service skills and techniques in order to resolve caller complaints and concerns
At least 1-year of direct Customer Service experience
Previous call center experience is preferred
Critical thinking aptitude
Stable work history (not too many employment gaps, long periods of employment at one employer)
Computer/Technical skills
To apply for this job please visit LinkedIn.